"Faster" is a 9,000km, 60Tbps super-cable stretching from Japan to the US
Google's senior vice president of technical infrastructure, Urs Hölzle, says that the cable's capacity is more than that of any active undersea cable and will connect you 10 million times faster than your regular cable modem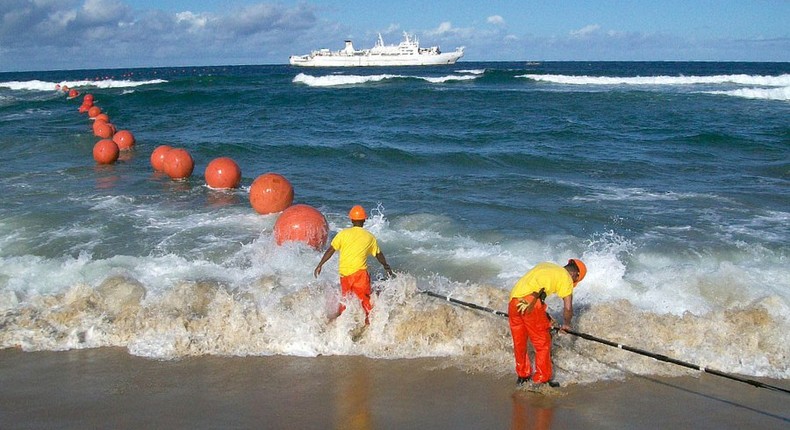 Yes, Google is doing something again.
The tech giant has announced that its 9,000km undersea cable - named 'Faster' because there just aren't many options to name a 60Tbps (terabytes per second) super-cable; which stretches round the planet from Japan to the US, has officially gone live.
Google's senior vice president of technical infrastructure, Urs Hölzle, says that the cable's capacity is more than that of any active undersea cable and will connect you 10 million times faster than your regular cable modem, which means Faster could be the fastest undersea cable in the world. Bravo, Google.
Faster, a 100-colors-of-light-transmitting-over-various-frequencies first of its kind cable, is one of a few hundred submarine cables connecting various parts of the world. These cables in unison form a crucial backbone that runs the entire Internet as we know it.
The Google cable with its many jaw-shattering capabilities cost the tech giant $300 million and is the result of a partnership between six different companies namely Google (obviously), China Mobile International, China Telecom Global, Global Transit, KDDI, and SingTel.
The tech big boys are always pushing the boundaries of human achievement on a regular basis, and that's a good thing. Just two months ago, in May, Microsoft and Facebook announced a partnership which would lead to them building an undersea cable from the east coast of the US to Spain as the battle for technological dominance continues and the Internet needs to get faster.
JOIN OUR PULSE COMMUNITY!
Recommended articles
PDP lost for APC to get second chance to repent from their sins - Wike
Sanwo-Olu inaugurates 10th Lagos State House of Assembly
Alex Otti terminates all revenue enforcement appointments
Senate approves Tinubu's request to appoint 20 special advisers
LAWMA demolishes shanties, clears street traders along Lekki-Epe Expressway
Peter Obi tenders more evidence in Presidential Election Tribunal
Plateau councillors fault suspension by Gov Mutfwang, describe move as illegal
Former US vice president Pence files paperwork formalising bid for presidency
APC governors endorse Abbas, Kalu for Speaker and Deputy Speaker