Why I returned to APC – Ex-EFCC boss
Ribadu recently dumped the Peoples Democratic Party (PDP) for the APC after an earlier defection.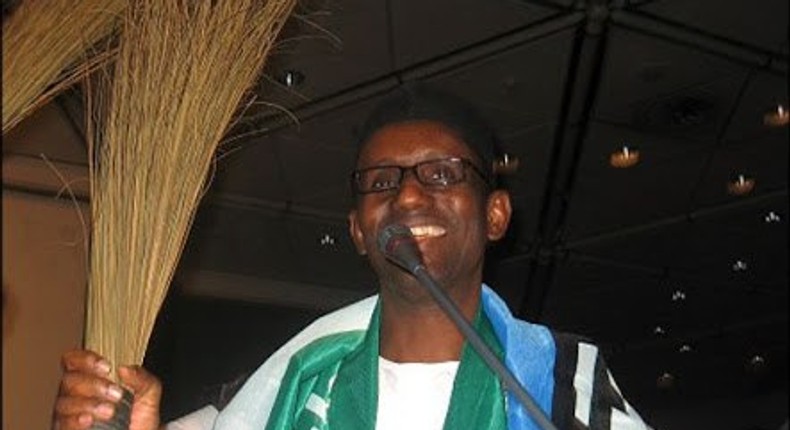 Ribadu recently dumped the Peoples Democratic Party (PDP) for the APC after an earlier defection.
The ex-EFCC boss made the revelation during a recent interview with Punch. Excerpts below:
You recently returned to the All Progressives Congress, a political party you participated in founding. Why did you leave in the first place?
I joined politics during the 2010/ 2011 elections. By 2014, we were actively engaged; we almost succeeded in setting up the All Progressives Congress. At that time, I decided to go back home and start my politics at the local level in Adamawa State.
Like they say, 'all politics is local' and it makes sense for you to concentrate at the local level for you to see how you will build your political career. I paid more attention to that. In 2014, a lot of people moved into the APC after it was formed. Some of us who formed the party, opened the gates for others to come in.
In Adamawa State, PDP members moved into APC and I don't need to mention names; they were well known then. Even at the time of setting up the party executives at the ward, local government and the state levels, those who were in the PDP in Adamawa, especially members of the state House of Assembly, played significant roles.
They were the ones that, more or less, brought (together) all the officials at the ward, local government and state levels.  The same set of people turned against the then APC government headed by Governor (Murtala) Nyako who also moved (from PDP to APC). His movement was genuine unlike so many others.
They all turned against Nyako. Those who set up the party structure, especially members of the state Assembly and some godfathers, ganged up and removed Nyako.
Those of us who were the original members of the APC did not like it and we fought in the best way we could without success. We knew that we were heading for trouble; we knew it was the beginning of crisis for the party in the state.
Later, the same people who took over the APC from us divided themselves into two dominant political parties in the state. One group took over the PDP, while another took over the APC. It was funny and sad. At that time, I felt a lot more comfortable running away from those who were in charge because of what they did. It caused a lot of confusion for me as an individual I must admit.
Were there conditions attached to your defection to the Peoples Democratic Party as of the time you did? If so, what were they?
No. If there were to be conditions. I should be the one giving the conditions instead, because I was invited to join the party. As of that time, those who invited me meant well for the state and also meant well for the country. They felt I could help in doing things correctly.
As of that time, the decisions I made were in the best interest of my state, my family and my country. There was no other way, especially when a governor was just removed and there was so much confusion.
It is not like everybody in PDP is bad just as it is not everybody in the APC that is good. Everywhere you have a combination of good and bad people. If that is the case, sometimes you look at those you can do business with. Nobody gave me conditions.
Are there conditions attached to your return to the APC?
One of the reasons I returned was that things have changed fundamentally. Those things that happened in Adamawa have been reversed. We are going through a healing process and the original people who are the progressives are coming back together and some important steps have been taken.
For example, the recent court ruling which declared the removal of Nyako as wrong and illegal, is a good thing for me personally and for all of us who stood against his impeachment then.
The party today has good leadership. There is a change in the way things are being done in our country. We have a Federal Government that is focused and fighting lawlessness. Those are some of the things that have built up now and brought about a conducive environment for us to come back. Nobody gave us conditions neither did we give anyone conditions. After all, this is a party that I was a part of as a foundation member. I played a big role in the formative stage. It will not be difficult for me to reconnect.
JOIN OUR PULSE COMMUNITY!
Recommended articles
Stakeholders task Tinubu on lingering health issues
UK, US, others pledge support for President Tinubu
Tinubu condoles with AIT, family over Dokpesi's death
Queues return to filling stations in Ilorin amidst fuel subsidy removal
Gov. Mbah appoints Prof. Chidiebere Onyia as new SSG
Otti to recruit 5,000 teachers in Abia
Ebonyi governor freezes all government bank accounts
We'll ensure smooth removal of subsidy to avoid supply disruptions – NMDPRA
Forum urges Tinubu to create ministry for Diaspora, migration engagements