Party says Sheriff is an agent of darkness
The comments were contained in a statement released by Makarfi faction spokesman, Dayo Adeyeye on Monday.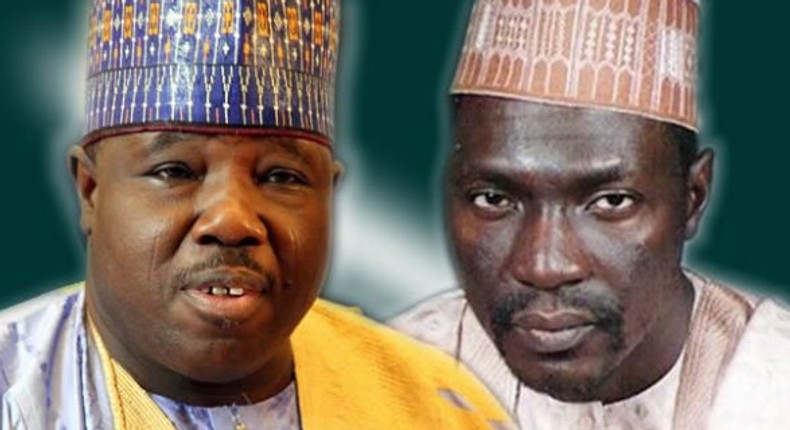 The Ahmed Makarfi faction of the Peoples Democratic Party (PDP) has described factional chairman,
The Makarfi faction also said that Sheriff is not the Chairman of the PDP.
The comments were contained in a statement released by Makarfi faction spokesman, Dayo Adeyeye on Monday, November 28.
The statement reads in part:
"The National Caretaker Committee, which has been confirmed severally by the Courts as the authentic body saddled with the responsibility of providing leadership for the Party pending the hosting of an elective Convention, would have ignored the ranting of these men of dishonour but leaving them to continue deceiving Nigerians at this time would not be in the interest of democracy.
"First and foremost, we wish to state categorically that in consonance with judgments of various Courts, which Ali Modu-Sheriff and his team of confused travellers have not bothered to appeal, the former Borno State Governor is not the Chairman of our Party, the PDP.
"His consistent claim to the Office is a continuation of the plans to cause mayhem in our Party but nature and fair justice has taken care of his desperation.
"It is amusing that these musketeers could be accusing the National Caretaker Committee of being the reason why the Party is facing challenges in terms of unfavourable election results especially in Edo and Ondo States when it's not a secret to all Nigerians that these group of non-PDP members were the ones who frustrated the Party on all fronts.
"It is common knowledge that Mr Jimoh Ibrahim whom they pushed as front at the Ondo Poll before the Appellate Courts reversed the anomaly, openly campaigned for their Party, the APC.
"We are also aware of the various claims made in the Statement wherein the agents of darkness, used by the All Progressives Congress (APC) to cause confusion and frustrate our campaign for the Ondo Election, accused the Caretaker Committee of impunity."
The PDP has been split in two since it attempted to remove Sheriff from the position of Chairman in May.
JOIN OUR PULSE COMMUNITY!
Recommended articles
Ibadan philanthropist donates 2 transformers to support Makinde's govt
Deputy Senate President: What Barau Jibrin will bring to the 10th Assembly
Akeredolu immortalises victims of Owo Church attack with memorial park
BREAKING: Court restrains NLC, TUC from going on strike
Judge frowns on invasion of his privacy over Stella Oduah's ₦‎5bn fraud case
Governor Mbah begs Enugu residents to fight IPOB's sit-at-home intimidation
Amaewhule emerges as Speaker of Rivers 10th Assembly
Suspected political thugs assault PDP chieftain as tribunal sits in Ogun
Yahaya Bello dissolves 7th Kogi Assembly