Kwankwaso offers Peter Obi Vice Presidency under NNPP
Obi's supporters may be delusional to think he would be a presidential aspirant in a Kwankwaso-owned party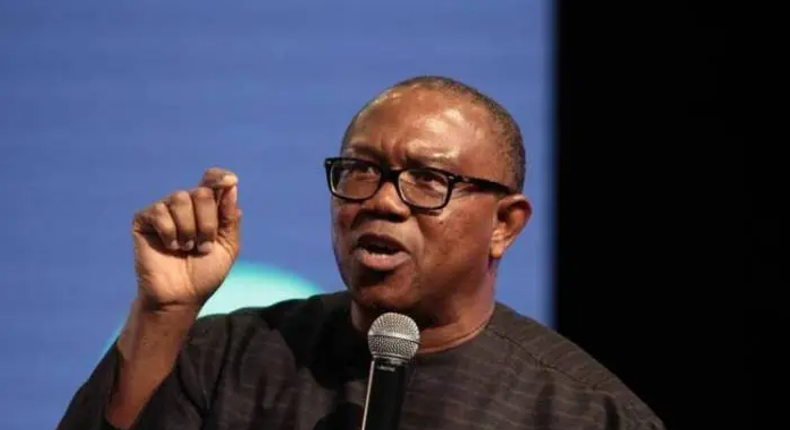 This was disclosed in a tweet by Alao Abiodun, a Journalist with one of the leading national dailies in Nigeria.
The New Nigeria Peoples Party (NNPP) is offering former Anambra State governor Peter Obi the ticket of running mate to the National Leader of the party, Rabiu Musa Kwankwaso.
According to reports, the party is discussing with several lawmakers and aspirants from the Peoples Democratic Party (PDP) and the All Progressives Congress (APC), who feel unhappy with the processes of their primaries.
According to The Nation, while the party was willing to give him the position of vice president, his followers are insisting on the presidential ticket, with Kwankwaso serving as his running mate.
On Thursday, May 26, 2022, Pulse reported the online calls for and Obi-Kwankwaso partnership under the NNPP. The calls, on twitter, quickly resulted in a poster, positioning Obi as the NNPP presidential candidate, and Kwankwaso as his deputy.
The Nation's source confirmed that Obi, Kwankwaso and some of the party leaders had met to discuss the issue ahead of the party's presidential primary slated for June 2 in Abuja.
When asked whether the former PDP presidential aspirant was heading for the NNPP, the source said: "I heard authoritatively that he wants to join NNPP, but whether he will accept to be the vice presidential candidate, which they are prepared to offer him, is not confirmed.
"Dr. Doyin Okupe and some of his followers are hell bent that he must be the presidential candidate, while Kwankwaso serves as the vice-presidential candidate. Wherever the APC and the PDP zone their presidential slots to will be the final determining factor."
In Twitter Space hosted by Pulse, #PulsePoliticalSpaces, some Nigerian Tweeps expressed that Obi's supporters may be delusional to think he would be a presidential aspirant in a Kwankwaso-owned party.
Obi is also being engaged by the Labour Party for the Presidential ticket.
JOIN OUR PULSE COMMUNITY!
Recommended articles
Security: Ikpeazu inaugurates Umuchieze Cattle Market Committee
Ohanaeze aligns with Obi as SANs call for caution in Ekweremadus' trial
LP chieftain says quality of candidates responsible for surge in PVC demand
IGP lauds INTERPOL over recovery of stolen vehicles in Niger Republic
Akeredolu approves Olugbenga Ojo as new Oba of Isinkan
Policeman gets 30k reward for returning missing dollars to owner
Students praise Lagos govt for free education as they end SSCE
Obi, Kwankwaso play the waiting game on presidential candidate, running mate
Fresh headache for Machina as Yobe North senatorial aspirant heads to court