South African police officer shot dead while having sex with side chick in the bush
Two suspects have been arrested by the police in South Africa in connection with the shooting to death of a senior police officer while he was having sex with his mistress in the bush.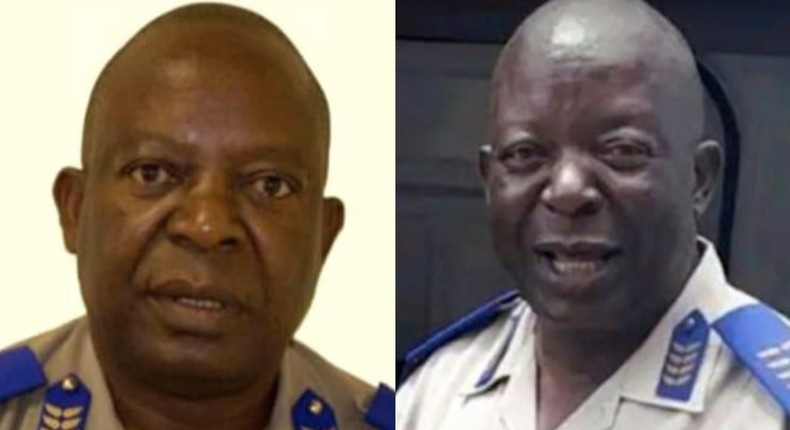 The officer, 60-year-old Judas Chiloane who was traffic chief in Bushbuckridge met his tragic death in the country's Mpumalanga province.
He was allegedly shot twice in the back seat of his Ford Ranger bakkie but his lover with whom he was reportedly having sex was unharmed.
So far the law enforcement authorities have managed to arrest Charles Mbungeni Mabuza and Howard Mashego arrested on Monday, March 13 and put them before a court on Wednesday, March 15.
"The two men told us that they would normally go to the spot near Graskop Road [where Chiloane was shot dead] to rob couples who use the area to engage in jola-joling [sex] in their cars," Captain Dineo Sekgotodi, the Hawks spokesperson is quoted to have said.
They snatched his gun before firing shots at his thigh and upper body. his lover raised alarm before his colleague police officers arrived and realised he wad dead.
"They shot him in the leg. He tried [to] escape to the driver's side, and he was shot again … The officer tried to speed off for about 124m but succumbed due to injuries sustained. It seemed like the suspect took his firearm and other items and [fled]," a source said.
The late Chiloane's brother, Richard said he was a good Christian who loved his family and that his death came to them as a surprise.
JOIN OUR PULSE COMMUNITY!
Recommended articles
Anambra community leader wants NLC to dialogue with NLC, instead of strike
Call Yahaya Bello to order, Kogi SDP candidate urges President Tinubu
Give Tinubu benefit of doubt, for underrated President may perform better – Okechukwu
UK firm celebrates Ibrahim as Tinubu's deputy Chief of Staff
Tinubu administration signals improved executive-legislature relations – Buni
Marketers hail FG over approval to import fuel, says price will crash soon
Residents, animals fight for dirty water in ponds in this Plateau community
Lawmaker-elect subsidises fertiliser for Zamfara farmers by ₦8,000 per bag
Police deploy massive joint security patrols to end sit-at-home order in Enugu