Letter to Ghana
It is imperative that this letter be given equal or, if possible, greater seriousness than John's seven letters were accorded.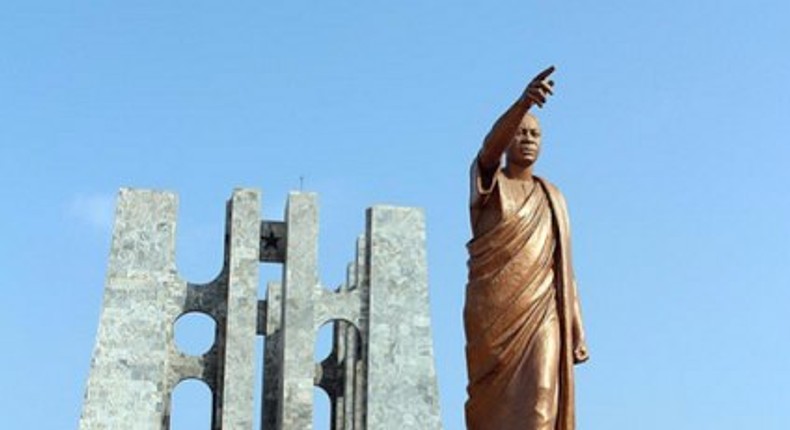 My name is not John, the beloved.
I'm not writing from the Ireland of Patmos and I lay no claim to any divine inspiration behind this letter.
That said, it is imperative that this letter be given equal or, if possible, greater seriousness than John's seven letters were accorded.
I am Ndinanake, writing from the creeks of the Niger Delta, Nigeria and perhaps the only inspiration behind this is the clarion call of being my brother's keeper.
Let me start by extending my deepest, though belated condolences to all of people of Ghana, for the loss of lives and property the devastating flood left in its wake.
Many months have passed by, but the scars still remain.
As the city of Accra was submerged with water, so was my heart with grief.
While the waters on the streets may have receded, no drainage has come to my heart's rescue.
Secondly, let me apologise on behalf of all my countrymen for the inglorious role allegedly played by one of our former presidents in your last presidential election.
Not that I accept that he committed those shameful offences, but as they say, a man's reputation always precedes him.
If you have a son that usually steals within the home, the day an outsider comes to accuse him of theft, it is always difficult and fool hardy to defend such a son.
The only legacy of that man's presidency is election rigging and malpractices. He so rigged, that his successor admitted that the election that brought him to the office of president had 'k leg'.
So for elections that are usually peaceful, free and fair to be marred by rare and widespread irregularities coinciding with his presence in your country barely comes as a surprise to us his countrymen.
Talking about elections, I have followed with keen interest the build up to the general elections, particularly the December 7 presidential election.
With fear on one hand and excitement on the other, I eagerly look forward to it.
Fear, because it has a million and one similarities with the build up to our own presidential election conducted last year.
Excitement, because it affords you the common men the rare opportunity of seeing the high and mighty who alienated you for three and a half years, court you like beautiful brides.
With over a decade of following politics on the continent, if there is one thing I have learned, it is whether from Abuja to Accra, Luanda to Lusaka, Cape town to Cairo, politicians, particularly of African descent have all been cut from the same material.
As my candle stick burns out, I hope this letter gets to you as soon as possible, I hope you not only read it, but do so with an open and unbiased mind.
Above all things brothers, I hope you put aside religion, tribe, region, sentiments and the whims of propaganda and let your conscience guide you as you decide.
Make no mistake, this is not a vote of confidence on either of the two men jostling for the hot seat. I only beseech you to ask the right the questions before casting your votes next month.
When they promise you streets of gold, free and stable power supply, interest free loans to your cocoa farmers, like the Virgin Mary, do well to ask; how can these things be?
Nothing hurts more than a broken heart that was promised heaven only to be given hell.
If we got a similar letter from Libya or Cote d'ivoire, perhaps things would be different.
Men are more inclined to honour external prophets. Take this as a message from one of such prophets.
As the Black Stars prepare for their match against the Pharaohs of Egypt, my wishes are with them and I hope they get their world cup qualification quest back on track.
Back here, the Super Eagles have laid in ambush for their Algerian guests.
Send my warmest regards to Efya, her song 'One of your own' is my all-time Ghanaian favourite, only second to 'Run away' by Irene. On that play list 'Becca's Daa ke daa' and 'You lied to me' also features.
Your ladies sing songs just as beautiful as they are. Come sunrise on 7 December, I hope Ghana and her sons will be twice as beautiful.
JOIN OUR PULSE COMMUNITY!
Recommended articles
No personal issue with Tinubu, willing to collaborate – Bode George
Online publishers forum sets agenda for Tinubu administration
Spain becomes first country in Europe to allow menstrual leave
Igbo group asks Tinubu to appoint young people, retain performing appointees
Online publishers forum sets agenda for Tinubu administration
Subsidy Removal: Kano gov begs petrol marketers to revert to old price
Ohanaeze Ndigbo vows to rebuild, transform Igboland
Subsidy: Tinubu to get one refinery working before December - Kyari
Gov Mbah cancels sit-at-home in Enugu, begs Tinubu to release Nnamdi Kanu