How a British journalist played a Nigerian yahoo boy
The journalist played the 'yahoo game' on the Yahoo boy till he ran away from his own home a business, before later begging for money.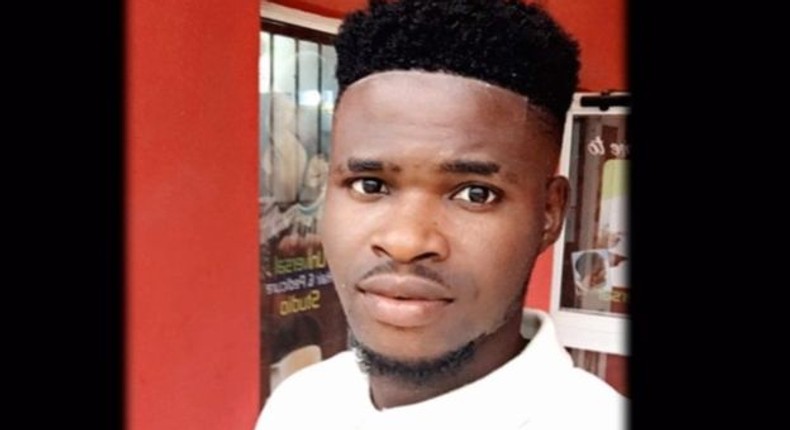 In Nigeria, they are called,
While the old '419' boys were more brazen and negatively brave in executing their complex schemes, which more often than not involved face-to-face conversations, 'Yahoo' or G' is more rampant as an accepted hustle.
Also called, 'Internet fraud,' their antics and modus operandi  involve nabbing unsuspecting westerners, majorly from the United States and the United Kingdom, where they can communicate in their usually tattered English language.
Some of these criminals have however grown more sophisticated by learning foreign languages like French, Spanish, German, Chinese and even Arabic towards widening the scope of their potential victims.
They have also advanced to outright fraud — a slight shift from 'Yahoo' or 'G,' taking on more daring scams like selling fake merchandise, commodities or even entire real estate. Others also do real estate scams in home equity as in the case of Tobechi Onwuhara.
The possibilities have grown infinite, while they pit their fraudulent wits against unsuspecting victims, looking for love or looking to expand their wealth into great investment - mirroring the 1800s 'gunboat diplomacy' madness in the international battle for opium.
Other times, it largely involves what Nigerians now call, 'Plus.' Young men now seek wealth through metaphysical means by harming their girlfriends, children or even their mothers for cheap concoctions. Young men now drunk on a hunger for wealth like a junkie attached to 'speedballing.'
However, the subject of this article is a BBC article narrated in first-person by Athar Ahmad and released on November 19, 2018, is how he played and exposed a Nigerian yahoo boy named, Daniel Joseph Okechkwu who was pretending to be a military man named, Paul Richard.
He bested the yahoo boy at his own game; creating a fake identity of his own and exposing the metadata of the pictures he used through Google reverse searches.
While these branded thieves have other packages asides love and relationships called, 'Military,' which involves creating military profiles for themselves, so the possibility of a one-on-one meeting is off the table. Love and relationships catfishing remains their prime and most notorious means of pillaging and draining innocent coffers of hard-earned funds by playing with the heart and exploiting emotions, and attraction.
Their antics can be felt in a recent video that went viral online where some young Nigerian men were seen making a jest of an old Caucasian man, seemingly in his 70s after they had scammed him.
Incredibly, the BBC article states that there are still 10 catfish crimes a day reported in the UK. Affected people lose on average around £15,000.
Laura meets Roy Twiggs, a retired 67-year-old from Doncaster who has sent close to 100,000 pounds to yahoo boys in the form of supposed US women named Donna and Sherry. He should be enjoying a comfortable retirement but instead, is paying off creditors with his pension.
In the BBC article, Athar explains the actions of a typical catfish as, "I want to catch a catfish by setting up my own fake dating profile. Nearly two-thirds of reported victims are women, so I have become Kathryn Hunter — a wealthy divorcee looking for love.
"It's not long before the catfish begin to bite. Four men approach me online and they all claim to be US soldiers. It's an immediate red flag."
After Athar decides to create a fake online profile, Kathryn Hunter, a wealthy divorcee looking for love. What followed was typical. Athar says, "One of the soldiers, who calls himself Paul Richard, comes on strong. On day two, he tells Kathryn he's in love. On day three, he wants to marry her.
"He takes the conversation away from the dating site and bombards me with texts. There are messages late into the night and more waiting for me in the morning. After a week, Paul Richard says he wants to speak on the phone."
With Athar undertaking the planning and his producer acting as the Kathryn Hunter's voice, Our so-called Paul Richard called and lo, he had a thick Igbo accent. When he was questioned about it, he claimed he had a cold, which altered his accent.
Soon, Paul Richard started chatting with who he thought was his victim, sending emoji riddled messages and claiming he was going to marry her. Then, like a broken record, he claimed his son, Rick was sick and needed $800 (£620) to pay for Rick's treatment.
Before then, however, a reverse search on the Military picture he was using led to one Juan Avalos, a real-life marine whose Instagram page features the same pictures Paul Richard sent to them. He had failed to scrub the metadata.
To make things easy, Athar baited Paul by sending the money he asked for. He then used a woman in Slippery Rock, Pennsylvania, US named Marcy as 'picker', the mule to help him pick the money. He claimed Marcy was his Nanny.
Marcy, however, claimed that "I never was going to go to Western Union and pick that money up but now somebody's used my info and gone and picked it up. It was not me, I did not do it. Please find this person."
They thought they had hit a dead end when they discovered that lucky break like in a detective movie. Paul made a mistake; a WhatsApp picture carried a name tag; Dan Coolmans. 
ece-auto-gen
They traced the entirety of that name to a Twitter account and discovered that Paul Richard was in fact named, Daniel Joseph Okechukwu who runs a barbershop in Ibadan.
They traced him to Ibadan, but he ran and remained on the run for three months. But then, Athar decides to call Daniel and reveal who he really is to him, but Daniel maintains that he is really Paul Richard, a soldier. Later that day, he, however, calls them that he is sorry and confessed everything to Athar.
He claims that was his first time pulling a romance scam. Like a classic fraudster who never gives up the scam though, he asks them for money.
JOIN OUR PULSE COMMUNITY!
Recommended articles
Niger Speaker dissolves Assembly as 2 of 27 members make return
Coalition tasks Tinubu on 5 rejected gender bills
Zulum probes hospital staff for allegedly rejecting accident victims
Soludo mourns Senator Okonkwo
Eko Disco reads riot act to electricity vandals
Why no woman should die from Cervical Cancer
Anambra Assembly passes 50 Bills, lost 2 members in 4 years
How police officers see promotion — CP
FG declares June 12 public holiday
'There are people in Barcelona who don't want me to return' — Messi
EXCLUSIVE: 'It is only Paul Onuachu' — Frank Onyeka reveals his Super Eagles friend
Explained: How much will Lionel Messi earn at Inter Miami in USA?
Ese Brume soars to her best mark this season at ORLEN's Cup
Romelu Lukaku gives advice on how to stop racism in football
Victor Osimhen's unprecedented Capocannoniere