Eatery worker shot d*ad after his boss reported a missing phone
The deceased passed away after being shot in his lap during an interrogation over a missing Nokia Torch phone.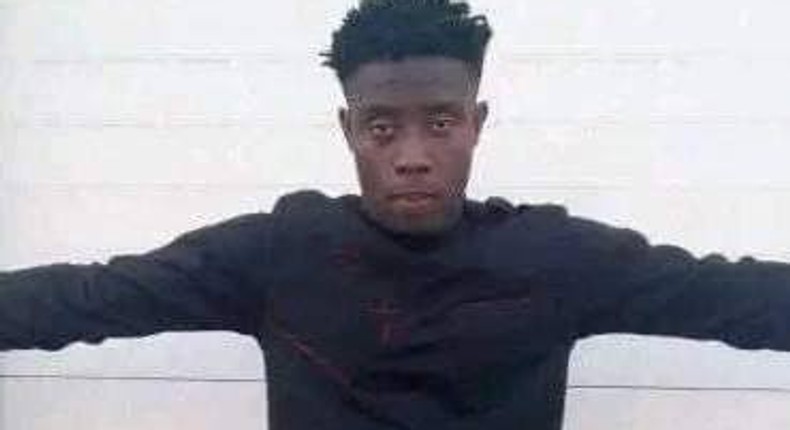 Izuchukwu Mbakwe, a 27-year-old worker at an eatery in Abia, has been shot dead.
Mbakwe met his untimely death on Sunday, March 27, 2023, after he was shot at close range in his lap.
The deceased, who was a native of Umuosu Okaiuga Nkwoegwu community in the Umuahia North Local Government Area of Abia State, reportedly arrived for his normal duties at the eatery when the internal auditor of the company, while searching for a missing Nokia Torch phone belonging to the company, invited members of the vigilante group and demanded his arrest.
While carrying out the order, the overzealous guards were said to have stripped Mbakwe of his cloth and beat him to a stupor.
As the vigilantes were assaulting Mbakwe, one of them brought out a pump action rifle and allegedly shot Mbakwe's lap, and the bullet ruptured his femoral artery.
Although Mbakwe was later rushed to the Federal Medical Centre (FMC) in Umuahia for treatment, he died there, after which his corpse was deposited in the morgue.
A colleague of the deceased, who didn't want his name published, stated that Mbakwe was owed salary arrears for months.
When contacted, the deceased's elder sister, Adaora revealed that the company was yet to contact their family about their loss.
While pleading with the state and Federal governments to give her late brother justice, Adaora said he bled to death as a result of the injuries he sustained during the attack.
Abia Police Public Relations Officer (PPRO), SP Geoffrey Ogbonna confirmed the incident, as he condemned the assault.
The police spokesperson, however, noted that the vigilante that pulled the trigger had been apprehended and his firearm recovered.
JOIN OUR PULSE COMMUNITY!
Recommended articles
Tinubu's first daughter begs Nigerians to support her father
Anambra community leader wants NLC to dialogue with FG, instead of strike
Call Yahaya Bello to order, Kogi SDP candidate urges President Tinubu
Give Tinubu benefit of doubt, for underrated President may perform better – Okechukwu
UK firm celebrates Ibrahim as Tinubu's deputy Chief of Staff
Tinubu administration signals improved executive-legislature relations – Buni
Marketers hail FG over approval to import fuel, says price will crash soon
Residents, animals fight for dirty water in ponds in this Plateau community
Lawmaker-elect subsidises fertiliser for Zamfara farmers by ₦8,000 per bag