Come Vybe with us this Valentine's
Vybe along "The Mask" is an awesome Valentines' day event just for Vybe users. The mask themed event will feature Romance movies, fun games, great food, drinks, and exciting people!!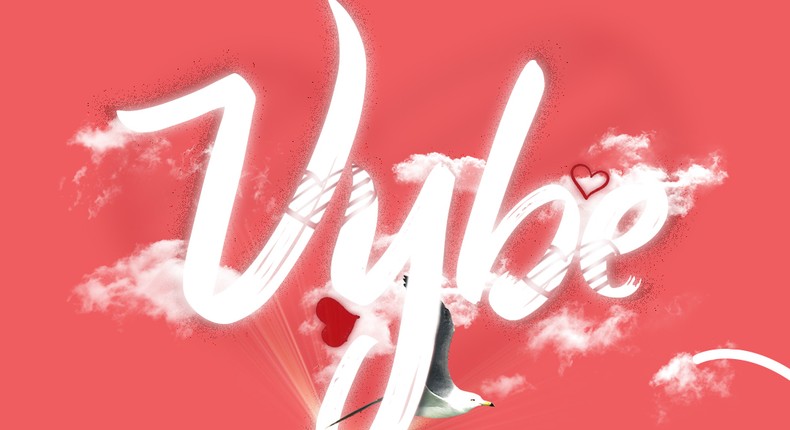 The event is scheduled to hold on the 15th of February 2020 at Landmark towers.
It is free to attend but strictly by invitation. You need to be active on the Vybe app to be invited to the event.
Life has moved far from where we knew it. So much more is now possible with technology and the internet.
Almost everything is available at the tip of your fingers, you can see a movie when you want to, from wherever you are.
Without moving an inch from where you sit, you can order food online. In the comfort of your room, you can find everything you want, why not also love, friendships and relationships?
Vybe is the answer to that. One of the first indigenous online dating apps, Vybe was created by three young Nigerians, for Nigerians in particular and Africans as a whole.
The name says it all, you go on there, and vibe with whomever you like. Or you find a Vybe you like and go from there, that's it, all with the click of a button.
Everyone is busy now. There really isn't time to camp in someone's dm's for days hoping for a response. On Vybe however, intentions are clear, everyone is there to have a connection with the next person, whether it's Friendship, Casual Dating or Serious Dating.
Vybe allows you to tailor your profile to your preference and personality. To what age of people you are interested in, their locality and sex. It also allows you to decide if you want people to be able to see your age or your locality.
Once your Vybe account is up and running, Vybe allows you to be notified when anyone has "swiped right" on your profile, i.e, when they have liked your profile. Vybe has a feature that also allows you to literally just shake your phone to Vybe with someone.
What this means is that, if there is anyone online also shaking their phone at the same time that you are, you will both most likely get Vybed.
This is a faster way to connect with people than swiping. When so many people are online at the same and shaking it up, we call that "Vybe time"
Everything does not end online, Vybe has an "offline" feature - the Events feature. Vybe organizes offline fun events for Vybers to meet up, catch up and stay connected. Last year, there was a fun speed dating event.
Vybe has also partnered with a number of organizations for different kinds of parties - a Silent Disco Party and a Pool party.
The Event feature also allows users to add their own events that they may like to share with Vybers.
There's a lot of Vybing to do, so to keep up with all things Vybe, follow us on Instagram on @app.vybe and on Twitter @app_vybe. Download the Vybe app on http://linktr.ee/appvybe
JOIN OUR PULSE COMMUNITY!
Recommended articles
Man charged for murder of Nigerian pastor's wife in US knew her from church
Trial of Chidinma, suspect in Super TV CEO murder, stalled
Reps, Senate agree on establishment of real estate regulatory council
Imo Govt. to employ 1,000 persons through mass transit system – Official
Senators Urhoghide and Akinyelure dump PDP
Pepsodent deepens consumers engagement, activates schools to promote oral health education
5 ministries Tinubu should consider scrapping
NNPC announces new nationwide fuel prices, effective immediately
Nigerians react as Tinubu's daughter declares self as Iyaloja General of Nigeria