A chocolate bar for the people by the people
Have you ever thought about the origins of one the world's most enjoyed pleasures? Chocolate. The last time you took a bite of your favourite chocolate bar or had a slice of an indulgent piece of chocolate cake did you consider its origins?Perhaps you gave thanks to the baker whose hands crafted the masterpiece you enjoyed, but did you think about the farmer or the journey the cocoa took from soil to your plate?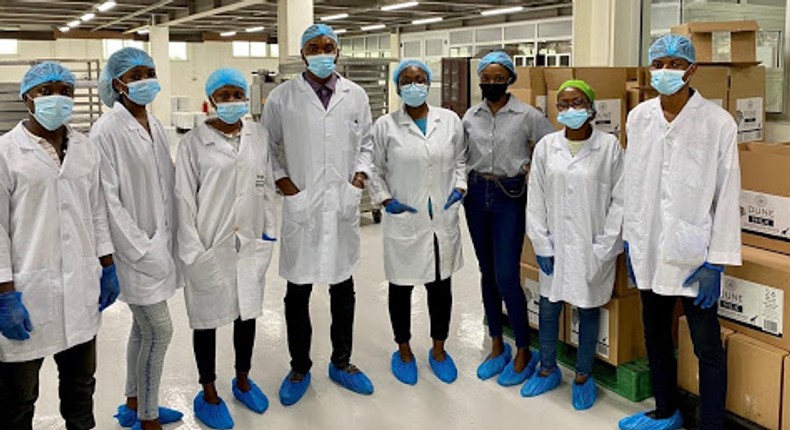 Chocolate derived from cocoa beans has been in existence long before we knew the earth was spherical. Historians report that the earliest record of chocolate consumption was in South America over 4,000 years ago. The Aztecs are recorded to have fancied a drink of hot chocolate similar to the way we enjoy it today in the 21st century. In the 1500's, chocolate made its way to Europe due to the explorations of Christopher Columbus, and as a result, the infamous Cadbury company produced the world's first recorded chocolate bar in the 1800s. Although the specific dates of cocoa's introduction to Africa can be a subject of debate; Tetteh Quarshie a Ghanaian has often been credited for introducing cocoa crops to Ghana in the 1800s. There is no doubt, however, that West Africa is currently a significant provider of cocoa to the Western world, producing two-thirds of the world's cocoa.
Chocolate has become one of the most widely used components in the world of confectionary; with an ability to appeal to every taste. So much so, that white chocolate bars which contain cocoa butter, but no cocoa was created so everyone could participate in the decadence. The versatility of chocolate enables it to be used in pastry, savoury foods, drinks and even beauty treatments such as chocolate facials and body wraps. This makes the worldwide chocolate industry worth more than $100 billion /year, although the cocoa farmers earn less than 10% of that in income. Farmers who are mostly (77.7% in Africa) from impoverished backgrounds from west-Africa are responsible for the cultivation and harvesting of cocoa beans. Due to this; most cocoa farmers live below the poverty line ($1.25/day); many have never tasted chocolate in their lives. However, Dùne is a step in the right direction to change that narrative. Being a Nigerian owned and Nigerian run business, Dùne Chocolates are authentically African with an ethos to bridge that gap and resist the exploitation of African farmers that has been pervasive for so long.
Pulse Nigeria
Dùne is produced by a Nigerian-owned Fast-Moving Consumer Goods (FMCG) company, which has been serving Nigerians for over two decades. With this experience, we at Dùne have a sound comprehension of the consumer market. The desires and feedback of our consumers is the inspiration to deliver an excellent product. For over two decades, we have been at the forefront of innovation, by offering products made in and by Nigerians; as a result, contributing significantly to the goods exported from Nigeria. Our team of exceptionally trained personnel is led by two Nigerian, German-trained Chocolatiers, delivering exquisite couverture chocolate from West African farmers to your kitchen, plate, or palate. Due to the grassroots origins of our company, we believe in equity, ethics and justice. These principles extend beyond the sourcing of cocoa, but also to the ways it is produced and delivered. Our team reflects our community with an even split between genders, we believe that equal opportunities will create room for diversity which is always an excellent catalyst for growth and future development.
Pulse Nigeria
Our cocoa beans are sourced directly from West African farmers, there are no middlemen involved in the process. This enables farmers to know who they are selling to and gives them the autonomy to set their own prices.
Grade A West-African cocoa beans are used in all product lines and produce is quality assured.
All raw materials and packaging meet exceptional and international standards
We are leading in African innovation with several of our machinery being built in Africa by Africans
For the people by the People
Our desire for equitable change has led us to produce uniquely superior couverture chocolate that is affordable. Our entire range of chocolate bars reflects this distinct difference from our competitors. We want our extraordinary farmers who put in so much sweat and work into producing cocoa to also enjoy the exquisite taste that is the final product.
Our couverture chocolate is free of vegetable oils which means that the quality of the luxurious chocolate experience is not diminished in any way.
Our Dùne collection offers a size for everyone, regardless of budget, pocket or diet.
Our 5-gram mini bars of chocolate are designed to be sold individually, as opposed to the bulk buys most companies offer. These mini's with barcodes ensures consumers, regardless of socio-economic status, can enjoy luxury too. This enables them to purchase one small bar if they prefer; that is if they can resist going back for another.
Our retail prices start at NGN 25 per bar
The average 100-gram bar of premium chocolate in Nigeria retails at NGN 1,000 while ours is offered at NGN 500
We also supply couverture chocolate to confectioners around Nigeria, improving the quality of the sweet and savoury foods they offer.
So next time, when you walk into a supermarket and reach for your favourite Dùne chocolate bar; do not forget that it was curated and created with passion and ethics for your enjoyment and pleasure.
JOIN OUR PULSE COMMUNITY!
Recommended articles
Kebbi govt begs residents to be patient amid lingering power outage
We will use Igbo Day to reflect on our origin, existence, says group
Nigeria, others approve declaration on ending TB by 2030
NEMA distributes relief materials to 8,757 households in Kaduna
Tinubu urges athletes, officials to promote national interest at NYG 2023
Experts urge FG to stop treating deaf people like second-class citizens
Gov Lawal issues shoot-on- sight order against illegal miners in Zamfara
Explosion at illegal fuel depot kills 35 people along Benin-Nigeria border
LASU celebrates 2 decades of towering communication scholarship
Anthony Joshua and Burna Boy: Nigerian-born boxer and African giant team up for Boss at Milan Fashion Week
How Nigerians can vote for Osimhen to win FIFA Best Player Award ahead of Messi
I want to 'teach' after football - Lionel Messi opens up on retirement plan
It was a money issue — Jay Jay Okocha on why he snubbed Europe's big clubs
North London Derby: Postecoglou threatens to 'scare the life out' of Arsenal
Super Falcons' Michelle Alozie drops football hot take