Association urges Gov to promote unity through sport
The Football Association in Borno has urged Gov Shettima to promote unity and peace through sport.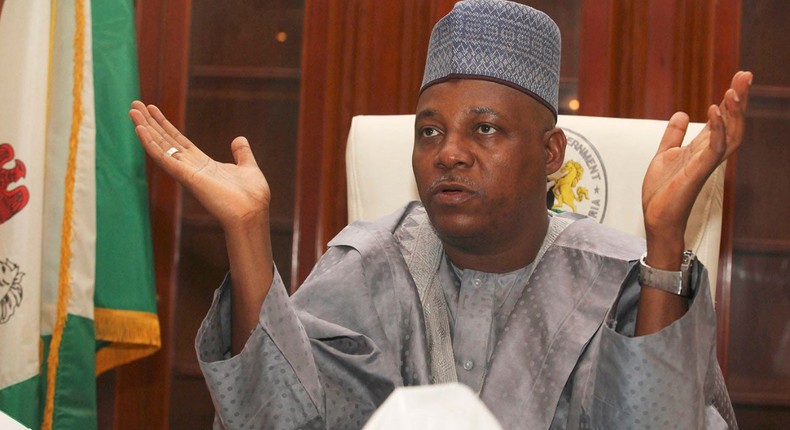 The Borno State Football Association (BSFA), has urged Gov. Kashim Shettima to promote unity and peace through sports.
The association urged the Governor to prioritize sports activities as tool for the promotion of peace and unity among people in the state.
The Chairman of the Association, Babakura Abacha, made the call in an interview with the News Agency of Nigeria (NAN) in Maiduguri.
Abacha said one of the national peace building priorities of the country was to use the power of sport for social mobilisation, and for societal rehabilitation.
He added that sport was one of the crucial tools for the development and empowerment of youths, as well as  the promotion of non-racial and non-sexist society.
He explained that sport was key to equipping young people with life skills and knowledge to ensure valuable contribution on a personal and societal level.
He said "it is also key to unlocking limitless possibilities in life and also helping to keep youth and the general population away from societal evils such as crime and drug addiction."
He noted that through sports, young persons could excel and build a better life that would benefit a whole community.
He emphasised that sport was important in the lives of young people, especially in Borno were insurgency had put many out of school.
He added that "the Borno Government should put education at the forefront of its agenda but sport is also a great potential to opening the doors for poor and underprivileged young people.
"We have grassroots teams which were divided into three and we have 22 clubs in the division one team, 62 in division two, while division three consist of 80 teams in the Maiduguri capital.
"We expected that by now the government would be looking into the possibility of organising sports competitions among IDPs  to promote education, health, development and peace."
JOIN OUR PULSE COMMUNITY!
Recommended articles
Governor Abiodun releases 49 prisoners to celebrate 2nd term in office
New Rivers governor Fubara vows to continue in Wike's direction
New Cross River governor needs urgent ₦‎54b to settle promotion arrears
Caleb Muftwang becomes Plateau's 6th governor
Biden vows to work with Tinubu to strengthen US ties with Nigeria
Former President Buhari gets rousing homecoming welcome in Daura
Oil, gas stakeholders commend Tinubu over fuel subsidy removal
Seyi Makinde dissolves Park Management System committee headed by Auxillary
Gov Otti announces launch of ₦10b MSME fund to tackle unemployment