5 bad shower habits to get rid of for better skin
Showers can be harmful. A bad shower routine can cause dry skin, irritation and even body acne. Thus, it might be time that you take another look at your shower routine.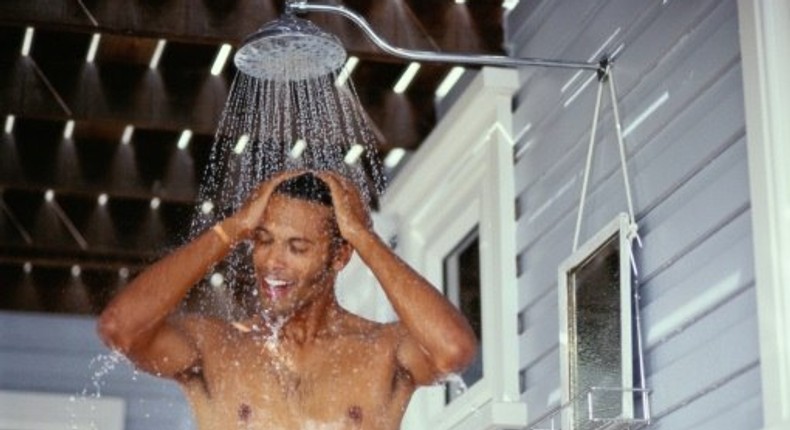 Sometimes a shower is just so good that no one can blame you if you stay in there a few minutes longer than necessary and turn up the heat just a little more, while you consider life's issue or plan out your day. The only issue with that is you're wrecking your skin. Here are 5 things to consider:
Although, spending 20 minutes in the shower can be a great reward to a long day or a way to ease into your morning. However, that may be quite impractical. Skin Care experts recommend taking short showers, lasting 5 to 10 minutes to avoid drying out your skin. So leave the shaving and luxuriating to another time.
It's important to not take overly hot showers in order to protect the natural moisture of your skin. Hot showers take away your body's natural oil barrier, which the body requires to keep your skin moist and smooth. Dr. Melissa Piliang of the Cleveland Clinic suggested the perfect temperature to shower in is 112 degrees Fahrenheit or lower in order to wash away dirt and bacteria.
Using harsh soaps and not moisturizing after is what causes dry skin most often. Soaps can be harsh depending on the way your skin reacts to it, so if the soap leaves a filmy substance or dries out your skin, it's no good for you. Also, avoid any soaps or cleansing product with heavy fragrances.
Everyone's skin is different but the ingredients the soap possesses is the important factor. Stick to fragrance-free soaps, especially for sensitive skin. If you have dry skin, use soap that includes glycerin, which is free of synthetic chemicals and retains moisture.  Avoid soaps with high acid content or pH value as well.
It's quite to reuse the same washcloth daily and simply hang it up in the shower until the next shower. But that's bad. First, scrubbing too hard with a cloth can leave your skin red and irritated. Sure, it's a great way to reach all deep parts but leaving the wet rag in the moist environment such as the shower also fosters a breeding place for bacteria to thrive and then be reapplied to your skin and face.
Loofahs, sponges or any other applicators are just the same. They all have the risk of growing bacteria and spreading that to your skin and can even cause infections. Some applications may be too abrasive and form other microscopic skin injuries. Simply apply soap directly to your skin instead.
Try avoiding these harmful habits and watch your skin transform over time.
JOIN OUR PULSE COMMUNITY!
Recommended articles
PDP rejects Kaduna governorship election result
US condemns election violence in Nigeria, threatens to sanction perpetrators
INEC denies issuing directive to distort Abia governorship election
Alex Otti hails INEC's suspension of collation in Abia
Police, INEC to prosecute 6 suspects for electoral malpractices in Lagos
Sultan congratulates Sokoto State Governor-elect Aliyu
5 prayers Obi seeks in his petition to tribunal against Tinubu's victory
APC wins 11 of 24 Assembly seats in Nasarawa
Soludo congratulates Tinubu, says Nigeria needs healing
"Present crop of quartermilers are not challenging me enough to retire" - Patience George
Serie A: Udinese renew 'cornerstone' Isaac Success contract
Nigeria to play New Zealand and Haiti in April
PSV fan bags 40-year stadium ban after attack on Sevilla's goalkeeper
Saudi GP: Max Verstappen unhappy after finishing second to teammate Sergio Perez for the first time in 7 years
Super Eagles News: NFF denies sacking coaches, explains Finidi, Shorunmu absence