Lawmaker says DSS has not shut committee's secretariat
President Buhari has reportedly given the DSS and police the go-ahead to probe the scandal rocking the House of Representatives.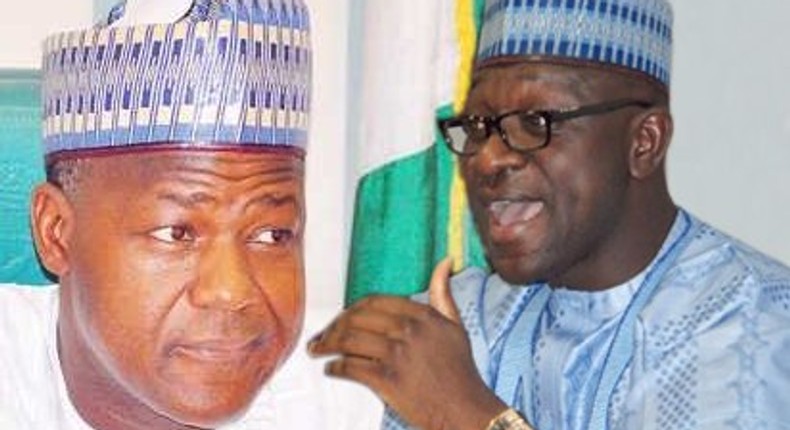 The Chairman of the House of Representatives committee on appropriation,
It was reported that the DSS stormed the Green Chambers following a formal report made by the former chairman of the House Committee on Appropriation, Abdulmumin Jibrin.
Speaking further on the reported closure of the appropriation committee's secretariat, Dawaki said "All records are also intact and safe both hardware and software. In addition, our archival setup is properly kept and in order.
"Furthermore, no member of staff in the Secretariat of the committee has been subjected to any form of threat, intimidation or harassment from any quarter whatever."
Following the report that the DSS locked the House committee's secretariat, the Reps minority leader, Leo Ogor said the security agency has no business meddling into legislative matters.
Lagos lawyer, undefinedto investigate crimes against the internal security of Nigeria, and not issues like the budget padding scandal.
Africa Independent Television (AIT) also reported that there was no sign that the House of Representatives committee on appropriation's secretariat was locked.
JOIN OUR PULSE COMMUNITY!
Recommended articles
Ganduje to hand over power Sunday night, to attend Tinubu's inauguration
FG confers Nigerian citizenship on 385 foreign nationals
Senate extends implementation of ₦819bn supplementary budget
Accept whatever court decides - Buhari tells opposition parties
Assets Declaration: I'm 10% poorer in last 4 years, says Makinde
Read full text of Buhari's farewell broadcast to Nigerians
Osinbajo explains to new citizens what it means to be Nigerian
Buhari apologises for inflicting pain, suffering on Nigerians
A tragic 3-second moment is how I'll remember Buhari's 8 years as president