I don't want to be Adamawa Governor – SGF says
Lawal said the reports are baseless, adding that it is not proper for him to nurse that kind of ambition.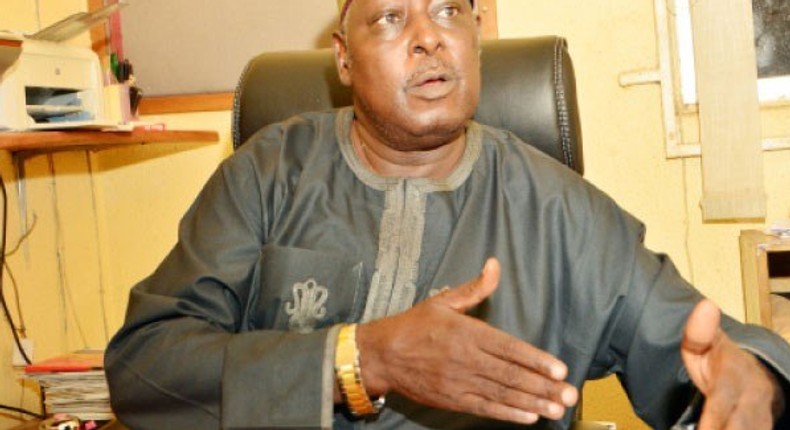 The Secretary to Government of the Federation (SGF),
The SGF also disclosed that he does not have any special candidate in mind.
Lawal said "At over 60 years of age and my position as SGF, I should not be thinking of being a governor; governorship should be left for younger people."
Adding that "The whole thing is funny; they are even saying that I favour my own tribe of Kilba in federal appointments because Boss Mustafa was recently appointed the Managing Director of Nigeria Inland Waterways Agency.
"People need to know that Mustafa is not only well qualified for the job but also a chieftain of the party who actively participated as an official in Buhari Campaign Organisation.
"Buhari knows Mustafa's capacity and Buhari's appointments are always based on merit.
"If they said I engineered the appointment of Mustafa because he is a Kilba man like me, how about other appointments of Adamawa indigenes that are not Kilba.
"Another funny thing is that in Abuja, some people are accusing me of favoring Adamawa."
JOIN OUR PULSE COMMUNITY!
Recommended articles
Group urges Tinubu to prioritise care for senior citizens
My people want a Christian to emerge as Senate President  —  Gbenga Daniel
6 positive news stories from Nigeria in May 2023
Fuel prices will go down after removal of subsidy, says NNPC CEO Kyari
Niger governor sacks political appointees
5 Buhari appointees President Tinubu should retain
New Commander 12 Brigade seeks inter-agency collaboration to enhance security in Kogi
Enugu residents lament increase in transportation fares amidst fuel scarcity
MSport Football Challenge: Road to final 2023