7 things Lai Mohammed just said about Nigeria's Twitter ban
Nigeria's Minister of Information continues to defend the administration's Twitter ban in the international media.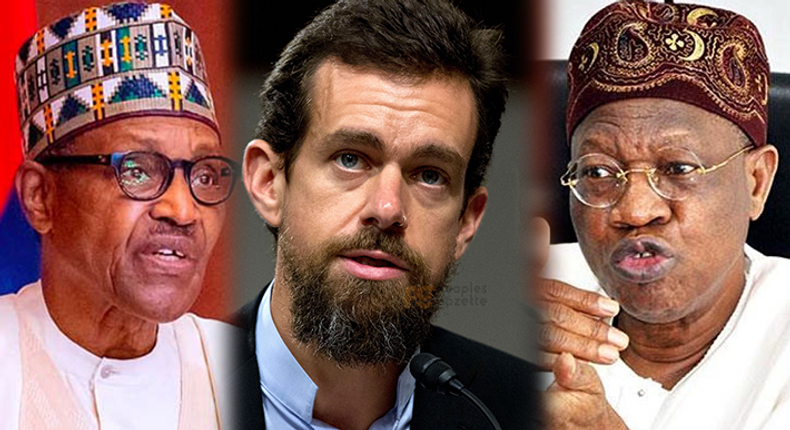 Minister of Information and Culture, Lai Mohammed, addressed Nigeria's current Twitter ban during a chat with the BBC.
Below are the excerpts from Mohammed's chat with the BBC:
1..On whether the ban is temporary or indefinite and why
Lai: The government has suspended indefinitely, the operations of Twitter in Nigeria because of the persistent use of the platform for activities that are capable of undermining Nigeria's corporate existence.
And government also directed the regulatory agency which is the NBC (National Broadcasting Commission) to immediately commence the process of licensing all OTT (Over The Top or streaming platforms) and social media operations in Nigeria.
Twitter is being used for activities that are inimical to the corporate existence of Nigeria.
2..On why the ban suddenly became so imperative
Lai: Particularly because IPOB (Indigenous People of Biafra), Nnamdi Kanu in particular...his platform of choice to destabilise the country has been Twitter.
Twitter is the platform of choice for the separatist leader who resides outside Nigeria but issues directives to his members to attack the symbols of government authority such as policemen, such as soldiers, such as correctional centers, such as electoral offices.
And this has ben done willfully and consistently without consequences and using always the Twitter platform.
3..On whether by targeting separatist leader Kanu, the government is not infringing on the rights of other Twitter users who haven't done anything, with this blanket ban
Lai: It's because there is a country called Nigeria that they have rights at all.
If the country goes up in flames and there's insecurity everywhere, then there will be no rights for everybody.
4..On there being pervasive insecurity in Nigeria without Twitter contributing to it
Lai: Are we supposed to use Twitter to increase the insecurity?
5..On if the government will now prosecute people like Pastors Enoch Adeboye and Kumuyi who have flouted the government's ban by tweeting
And this is not about any particular person. I don't think...I think it's in the realm of the Attorney General to decide who or who not to prosecute.
6..On if IPOB is just an excuse now, seeing as Lai has been against Twitter since 2015
And I'm still of the same view that social media must be responsible.
7..On whether President Buhari's tweets that were deleted by Twitter were not genocidal and against platform rules
Lai: I think it depends on people's understanding. What the president said...he has seen a civil war before. He fought in one. He does not want to see another civil war.
And for those who have continually beaten the drums of war, he would do everything possible, if it means for them to learn in a hard way, that it is not proper or decent to continue to beat the drums of war.
All Mr. President did was talk tough and say that he will do everything possible to ensure that there's no civil war again in the country.
JOIN OUR PULSE COMMUNITY!
Recommended articles
Sacked LG chairs, councillors to remain in office, Osun Assembly insists
FG should borrow strictly for production - Peter Obi insists
Court restrains FCDA, others from frustrating Centenary City project
Student sent to prison for allegedly abusing Aisha Buhari
FG blames Governors for sabotaging efforts to alleviate poverty
NHRC records 499 abuse cases in 11 months in Borno – Official
ASUU protest over unpaid salaries in UNICAL
INEC demands timely arrest over attacks on facilities, provides update
FG approves use of mother tongue for primary education