11 interesting facts about the 2023 Electricity Act signed by Tinubu
The new Electricity Law intends to create a comprehensive legal and institutional framework to guide the Nigerian Electricity Supply Industry (NESI).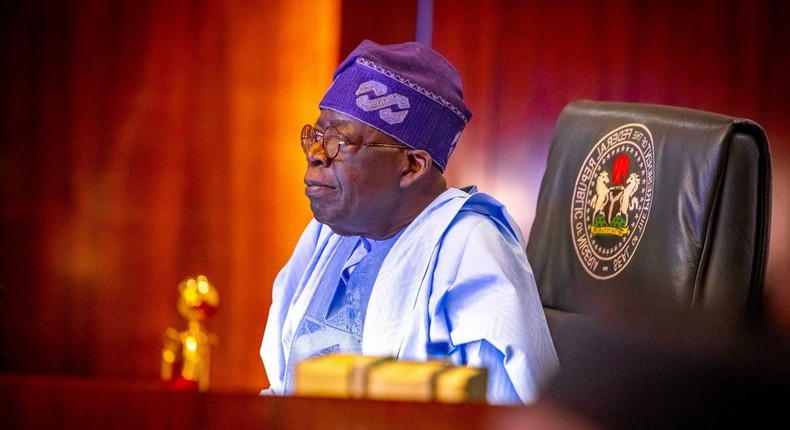 For the uninitiated, President Bola Tinubu signed into law the 2023 Electricity Act on Friday, June 9, 2023.
The new law, passed by lawmakers in July 2022, replaces the 2005 Electricity and Power Sector Reform Act and seeks to liberalise the Nigerian power sector.
The main aim of the bill is to create a comprehensive legal and institutional framework to guide the Nigerian Electricity Supply Industry (NESI).
With the 2023 Electricity Act now in operation, the age-long issue of monopoly in electricity generation, transmission, and distribution at the national level will no longer be tenable.
11 benefits of the newly signed 2023 Electricity Act
1. The Nigerian Electricity Regulatory Commission (NERC) will act as the regulator of the Nigerian electricity sector.
2 The law allows states, companies, and individuals to generate, transmit and distribute electricity.
3 Anyone licensed to generate electricity under the new law bears the responsibility to meet renewable generation obligations as may be prescribed by NERC.
4 The commission can surrender regulatory responsibilities to state regulators when they are established.
5 NERC will not transition regulatory powers to a state until such a state has passed its electricity market laws.
6 It empowers anyone to construct, own, or operate an undertaking for generating electricity not exceeding one megawatt in aggregate at a site, or an undertaking for distribution of electricity with a capacity not exceeding 100 kilowatts in aggregate at a site, or such other capacity as the commission may determine from time to time, without a licence.
7 Electricity generating companies will be mandated to either generate power from renewable energy sources, purchase power generated from renewable energy or procure any instrument representing renewable energy generation.
8 The law empowers lawmakers to carry out oversight responsibilities and function over the NESI through its respective committees on Power in both the Senate and House of Representatives.
9 Though states are allowed to regulate electricity markets by issuing licences to private investors who can operate mini-grids and power plants within the state, the act prohibits interstate and transnational electricity distribution.
10 For now, only three states which include Lagos, Edo, and Kaduna, have in place electricity market laws and can start regulating their markets.
11 For other states without electricity market laws, NERC will continue to regulate their electricity generation and transmission.
JOIN OUR PULSE COMMUNITY!
Recommended articles
Enugu Reps urge FG to declare state of emergency on South-East roads
Governor Nwifuru extends olive branch to opponents after tribunal victory
Alex Otti vows to prioritise healthcare access for Abia citizens
DSS launches directorate of PR, appoints Peter Afunanya as director
Labour Party declares full support for NLC, TUC indefinite strike
Ganduje mocks Kwankwaso as NNPP governorship candidate defects to APC
Keyamo says 'no plans to impose fresh taxes in aviation sector'
Manufacturers blame consumers' low purchasing power as unsold goods hit ₦272bn
INEC worried over security situation ahead of Imo, Kogi governorship elections
AFCON 2027: Algeria hands Nigeria a major boost
TikTok wahala: Osimhen deletes Napoli pictures from Instagram
Wilfred Ndidi: Style Essentials inspired by the Leicester City's Nigerian midfield maestro
TikTok trolling: Osimhen set to sue Napoli for serious damage
Manchester United senior players beg Sancho to apologise to Ten Hag
Ukrainian club copy Nigeria's Super Eagles jersey