Nissan's 3-seater electric car is a beast! [PHOTO]
Nissan's new car has 'arrowhead formation' seating, goes 0 to 62mph in 5 seconds and has a 118mph top speed.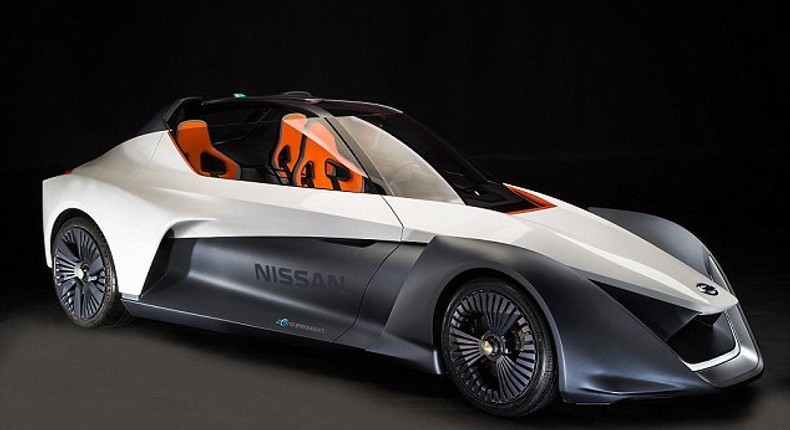 Nissan has a new model, called the Bladeglider.
It was originally unveiled as a concept car, at the Tokyo Motor Show in 2013, but is now a fully working prototype.
This prototype is shaped like a triangle, with an 'arrowhead formation' layout, for the driver and two seats, behind, for passengers.
For Carlos Ghosn, president and chief executive at Nissan, this car showcases the future of the company.
"Nissan believes that enthusiasts should look forward to a zero emission future and BladeGlider is a perfect demonstration of that. It's the electric vehicle for car-lovers", he said.
Features include a torque vectoring system, which helps the driver navigate bends, different modes, such as 'off', 'agile' and a 'drift mode', and camera mounted behind the front wheels, rather than front mirrors.
It is powered by five-module 220kWh lithium-ion batteries, which gives it a top speed of 118mph, and the ability to go from standstill to 62mph, in less than five seconds.
This car is the result of a collaboration between Nissan and Williams Advanced Engineering, the consumer-facing department of the Williams F1 team, responsible for the Jaguar XC-75 prototypes for the James Bond Spectre film.
They are currently being used to shuttle VIPs, at the 2016 Rio Olympic Games.
JOIN OUR PULSE COMMUNITY!
Recommended articles
Tinubu promises to live up to Nigerians' expectations
Buhari knows they call him 'Baba Go slow' – Lai Mohammed
Catholic Bishop wants Tinubu to cut down on cost of governance
Osinbajo invokes God's blessings on Tinubu's government
Akintoye condemns invasion of Ibadan radio station by 'Yoruba Nation Army'
NDLEA intercepts explosives enroute bandits camp in Niger
Buhari confers national honours on 338 Nigerians, friends of Nigeria
Igbo group congratulates Tinubu, tasks him on true federalism
Our family doesn't need Nigeria's wealth to survive - Remi Tinubu