Relationship Talk With Bukky: My parents want me to marry my baby daddy but I'll cheat on him if I do!
I didn't date him because I loved him and having a baby hasn't changed how I feel about him.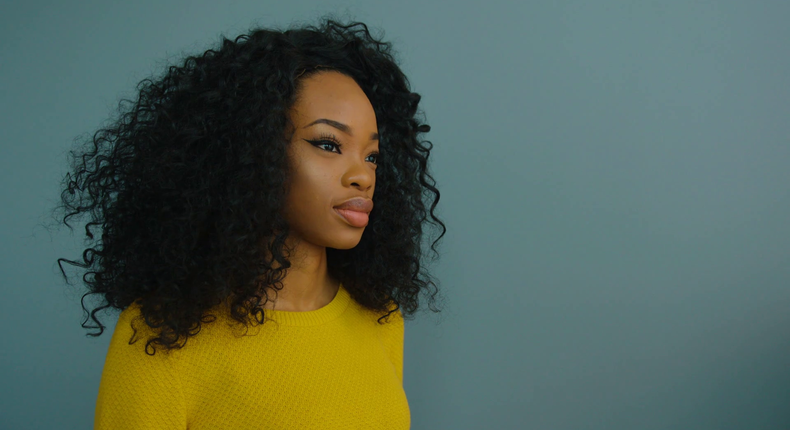 I'm at a crossroads, please help me.
I met my baby daddy in school. He was my senior in med school abroad and he was on scholarship. I became financially broke at one point so I dated him and I got pregnant for him. We have a baby boy and I brought him back home for my parents. Ever since I had his baby, his relatives haven't called to know how the baby is faring. He is 5 years now.
We are graduates now and my parents want me to get married to him because I have a child with him but I don't want to.
I didn't date him because I loved him and having a baby hasn't change how I feel about him. He's a good man but I don't want to marry him because I'm definitely going to cheat on him. Right now I met someone who knows I have a child and I love this person for real without any form of attachment. I don't know what to do. Please help.
Is he interested in marrying you or is it just your parents who are clamouring for you to marry him because you already have his child?
If he is not so interested in the idea, it really makes your decision easy. But if he is also interested in marrying you, I think you should still maintain your decision to not marry him. Although this is going to be a little more complicated to explain to all the interested parties – namely your folks and your baby daddy.
Regardless, it is your happiness that counts most. Above your folks' wishes, above your baby daddy's desire… it is your own happiness which you should consider first. You really can not pour from an empty cup. You should think of yourself first.
And your past wrong decisions should not be used against your intention to make the right steps in the present. Your son will be fine if you are OK. The idea that a child needs both parents to grow properly is only true when both parents are happy together. If that's not the case, the togetherness of both parents does not do any more good for the child than if the parents were living separately.
In a nutshell, do not agree to any marriage of convenience that makes everyone but you feel good.
Look for the best way to explain and communicate this to your parents, and to the man, too. If that new man will make you happy and you are ready to be a good partner to him, that is who you should be with, rather than the other guy.
Do you want to talk about your love life, marriage or family issues?
Do you have burning questions that you would love to get answers to?
Note; the chances of getting a quick response reduces if the text in your email has a lot of abbreviations. So, please write as properly as possible.
So, why not send that mail today and let's talk about it?
A problem shared is a problem half-solved!
JOIN OUR PULSE COMMUNITY!
Recommended articles
5 countries where people work 4 days a week
Why stereotyping a group is dangerous
Is cooking at home cheaper or more expensive than buying already cooked meals?
Who wore it best? Ayra Starr, Enioluwa and Wisdom Kaye in viral red boots
3 types of gym equipment that are dirtier than a toilet seat
Why people enjoy choking during s*x
The best ways to reach a woman's G-spot
University of Oxford Master's scholarships for international students
Top 5 celebrity mommy and me pictures
Rating Enioluwa's 9 looks with viral red mschf boots
5 outfits for 5 days of work inspired by Olar Folami
Mother's Day: 5 women who lost their mums tell us what they miss about them
"Present crop of quartermilers are not challenging me enough to retire" - Patience George
Serie A: Udinese renew 'cornerstone' Isaac Success contract
Nigeria to play New Zealand and Haiti in April
PSV fan bags 40-year stadium ban after attack on Sevilla's goalkeeper
Saudi GP: Max Verstappen unhappy after finishing second to teammate Sergio Perez for the first time in 7 years
Super Eagles News: NFF denies sacking coaches, explains Finidi, Shorunmu absence