What roles have they played in Nigeria?
It is the prime objective of a good microfinance bank to enhance the improvement of poor living conditions.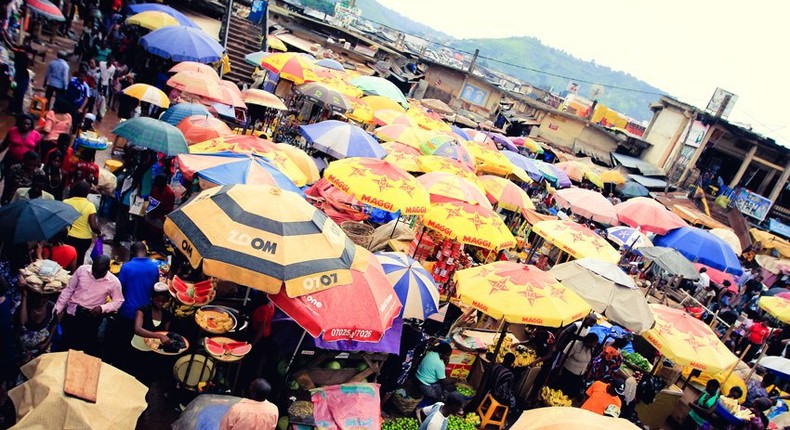 What exactly is the role of Microfinance Banks in Nigeria?
With 47% of Africa's population, and also standing as the continent's biggest oil exporter, Nigeria as a country should have nothing to do with poverty. In fact, she is supposed to be an El Dorado for other African countries.
Unfortunately, it is not the case. Instead, there is an alarming rate of poverty in Nigeria. It is so alarming that from the far ends of rural areas, to the busy centres of urban regions, poverty can be seen here and there.
However, it can be said that microfinance bank was introduce to help reduce the level of poverty by providing needed financial help to support small businesses.
They also facilitate the promotion of agricultural products and help create employment opportunities.
What are the roles of microfinance banks in Nigeria?
Here are some of the roles of microfinance banks
1. Microfinance Banks can be very vital when it comes to poverty alleviation
The primary objective of a government seeking to alleviate poverty is to provide as many job opportunities as possible, as well as creating a means of generating income for business.
Micro-finance banks are key players in this aspect because they specialize in the provision of credit facilities to individuals as well as businesses.
For example, the Lift Above Poverty Level (LAPO) is an NGO that runs a micro-finance bank in Nigeria. LAPO is a pro-poor financial institution committed to the empowerment of low income earners and petty traders.
It was established in 1987 and has been committed to improving the quality of life of poor people by giving them access to credit facilities without collateral.
They grant loans on the basis of small installment payments, making repayment of the loans less stressful. LAPO has helped a lot of small scale business people in financing their businesses.
2. Improvement in skill acquisition
Through the provision of skill acquisition and adult literacy, there has been an improvement in the conditions of women in some parts of the country.
Microfinance Banks have (to some extent) succeeded in making it possible for most people, especially women and youth to acquire some skills.
And most of these beneficiaries have also succeeded in making use of their acquired skills to better their lives, financially.
3. Increasing small and micro enterprises (SMEs)
Microfinance banks provide a platform for people with business ideas to bring their dreams to reality. Gone are the days when people think business is only for the rich and influential.
Now, anyone can start a small business and walk into any microfinance bank for a loan to start the business.
Take for instance, FBN Microfinance Bank a susidiary of First Bank Bank Nigeria. This Microfinance Banks has credit products that are meant for small scale businesses, artisans, petty traders and individuals to meet the day to day running of their businesses.
They have varieties of credit products for different categories of people.
And some of the products are, "Level don Change" a short term facility for long term customers with satisfactory track record meant for acquisition of business assets to improve income generation, "Kia-Kia Loan" a credit facility created to assist existing customers with satisfactory record for urgent needs, "Easy Loan" a short term loan for salary earners, to enable them purchase household items, and so many other credit products like that.
JOIN OUR PULSE COMMUNITY!
Recommended articles
See the forest in Ondo where masquerades are forbidden
Blow by blow of how Hypo made an all - white impression at the AMVCA 2023
3 foods believed to have spiritual significance
You should visit 5 of Africa's most popular and historic markets
The scary and toxic side of applying sunscreen every day
YAPPI: Opportunity for youth empowerment through animation, post-production industry
How music can transform a bland s*xual experience into an enjoyable one
Original name of Africa and how it got its current name
3 mistakes to avoid when cooking fried rice
How unmarried people in Nigeria will be affected by fuel subsidy removal
Inauguration fashion: 5 highlights from across Nigeria
Fancy Acholonu Nigerian-American model & entrepreneur launches new fragrance line, Simply Fancy