4 tips to enjoy a road trip of your lifetime
Who says road trip has to be boring and tiring when there are ways you to can enjoying one?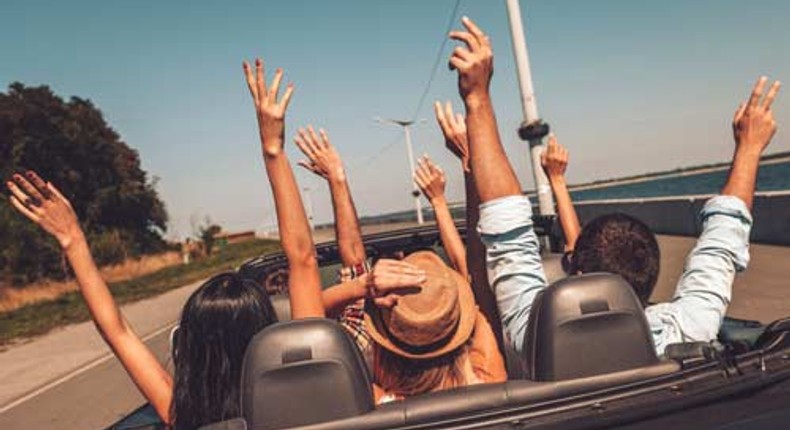 Road trip is pretty amazing because you get to see the citys beautiful places, people, their cultures, and all sorts.
Although, the thought of a road trip could be tiring because, well you spend more time on the road and aside from exploring the city's beautiful view, it could be boring especially when you have nothing planned out for the entire trip.
One simple logic and trick to getting the best out of road trip is to get involved in the trip, all journey long. You want to be a part of the trip by engaging yourself in different activities as you journey through.
You want to take different captivating shots of places, people, animals, objects and any other thing that catches your eye as you travel. That way, you're documenting your trip in a pictorial form and at the same time getting fascinated by the lovely things that comes your way.
This journal isn't one of those school project that you want to be perfect with all the perfect touches in it. It's a documentation piece. No rules whatsoever attached to it.
You want to put down addresses and names of the best restaurants you come across, names of people and anything worth putting down.
You could get inspired to write poems or a novel or anything kind of piece. So, don't leave your journal behind.
Listening to music helps you feel relaxed and calm. That way you're not anxious to get off neither will you get tired of the trip. You could get an MP3 player or any device that plays music.
Just because it's a road trip doesn't mean we can't play and have some fun.
Play any kind of game you're interested in within your reach.
JOIN OUR PULSE COMMUNITY!
Recommended articles
itel celebrates Children's Day 2023 with over 1,000 children In Abuja
What kind of parents are millennials? 5 ways they differ from their own parents
This week's best celebrity pictures on Instagram
Orijin launches 'Deeply Rooted' campaign championing transformative power of Naija roots
5 things adults miss about Children's Day
5 African countries where snow falls
Amstel Malta shines spotlight on digital content creators at AMVCA 9
How to find love when you leave Nigeria
Indomie adds flavour to the AMVCAs 2023: Lights, Camera.. Flavors!
SupaKomando electrifies 9th edition of AMVCAs!
Nigerian student breaks Guinness World Record for most skips on one foot in 30 seconds
Join the Meisters Expression Concert live in Ibadan for epic music, epic vibes