The wild sex and sexual practices of ancient Rome
Ancient Rome and biblical Sodom and Gomorrah had several similarities.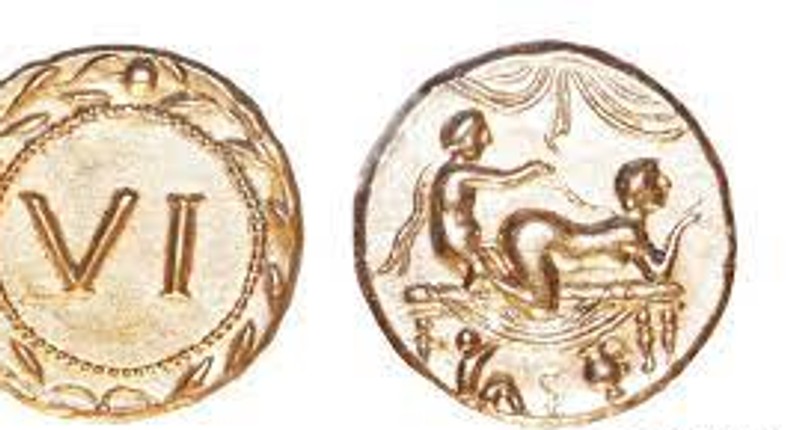 Sexual liberation was a practice in ancient Rome, a civilization that lasted over 1,000 years.
Here's how sexually liberated ancient Rome was.
Homosexuality was accepted
Ancient Rome was largely ruled by men who had sexual desires for both boys and women. The Romans did not conceptualise homosexuality. Men could have and express sexual desires for women as well as for boys and other men. But in sexual activity, whether man to man or man to woman, they had strict rules about dominance, including whether participants should take an active or passive role and who would be penetrated during sex.
The law punished subservient behaviour in men, and Roman culture expected adult males to have a dominant role during sexual activity. Men who let themselves be penetrated were called 'asshole offerers' so men usually had sex with slave boys of a certain age to avoid that slur.
Prostitution was legal
Among freeborn men, sexual inactivity was ridiculed. That's why the legal and taxed business of prostitution flourished in ancient Rome, where prostitutes, frequently slaves, could be found in taverns, brothels, or other public places. When Emperor Augustus established a decree outlawing adultery, he exempted sex with prostitutes because the Romans considered prostitution a way to legally commit adultery.
Pulse Nigeria
Orgies were popular
Roman historians refer to lavish feasts and the mingling of food and sensuality. Tyrant Sylla was the first Roman ruler to host sensual drinking parties with influences from the Greek East, between 89 and 80 BC. He provided comedy actors, musicians, mime artists, and courtesans who frequently engaged in exotic dancing as forms of entertainment. Prostitutes occasionally mimicked sex acts while moaning as they practised their mime skills.
Suetonius, a Latin historian, portrays Tiberius as a debauched Emperor who staged pornographic spectacles in his palace at Capri. He enlisted young actors to engage in sex acts called Spintria, a Latin word that meant young male prostitutes who engaged in anal sex.
Porn and pornographic materials were popular in Rome
Roman artwork is replete with pornographic depictions, including erotic statues, mosaics, and frescoes that may be discovered in Pompeii's brothels, bathhouses, and private homes. These erotically charged objects were everywhere. Roman comedies, letters, speeches, poetry, and other literary works frequently represented sex without regard to social stigma. This all changed with the popularity of Christianity.
Women were not as sexually liberated
Ironically, Roman society also expected women to exhibit sexual modesty and restraint. For unmarried women, this meant remaining virgins, and for married women, it meant restricting sexual activity to only their husbands.
Women were only required to marry to follow the law and have children; they were not supposed to derive any pleasure or happiness from the union. Furthermore, it was expected of the submissive wife to ignore her husband's adultery. As long as their mistress was single or, if they were with a boy, he was older than a particular age.
JOIN OUR PULSE COMMUNITY!
Recommended articles
Raising a Toast to the true Orijinals: Orijin unveils new limited edition packs this festive season
8 sperm-killing foods that dads need to avoid!
Why reverse cowgirl is the world's most dangerous sex position
The male G-Spot, where it is and how to stimulate it
5 ways to spot a sex addict or know if you are one
Beyond the runway: Lush hair steals the spotlight at Lagos Fashion Week's 10th edition
Escudo Rojo introduces Luminoso Wine in spectacular launch event
Bikiya Graham-Douglas continues to promote African Arts & Culture with Beeta Arts Festival (BAF)
Spices, Stories and Surprises: Detailed look at vibrant African Food & Drinks Festival Abuja
Make this no-yeast bread with only 3 ingredients
What is a Jacob's ladder piercing? It's pretty extreme
3 ways to get rid of vaginal odour
Shelly-Ann Fraser-Pryce: Track legend signs mouthwatering deal with luxurious wristwatch brand
Sha'Carri Richardson: World's fastest woman reportedly bags $20,000,000 endorsement deal
She needs a break - Super Falcons coach explains Ashleigh Plumptre's absence from team
Sergio Ramos makes Champions League history 31 years after Daniel Amokachi
Thiago Silva recalls TB fright ahead of Chelsea debut