Couples risk their lives for a photoshoot
Some Japanese couples have risked their lives by wrapping themselves up in plastic bags for a photo session.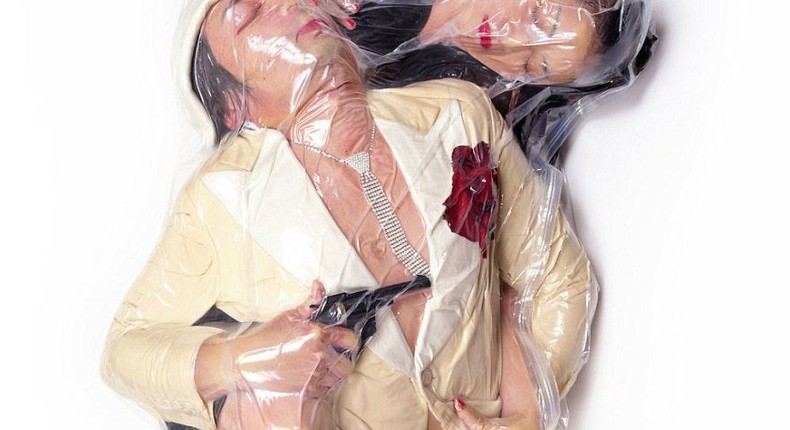 These set of couples are wrapped up plastic bags and bound by each other.
They then pose for portraits to outline the bond they share. Haruhiko Kawaguchi, the artist, covers these people in lube. He then vacuum packs them in plastic bags – sucking out all the air.This is extremely dangerous and they could very well suffocate. Thus there is a paramedic team on standby as the couples hold their breaths. The artist has just a few moments to capture the shots.
According to Haruhiko, his photos show the power of love as they get couples as physically close as possible to each other.
JOIN OUR PULSE COMMUNITY!
Recommended articles
5 things to consider before matchmaking your friends with each other
Here are the reasons why you should reduce your bread consumption
4 things to expect when you date a broke guy
Why do single women find married men attractive for relationships?
If you suffer from ulcers, here's the life-saving painkiller information you need to know
G-strings: Here are 3 surprising risks of wearing them regularly
5 ways to deal with mental health problems caused by poverty and unemployment
5 things you need to know about Monkeypox
MIXTA FLEX – Home ownership through Mortgage