Nigerian street meal: Suya [Recipe]
Suya or tsire, as it is known in other African countries, is a West African grilled meat.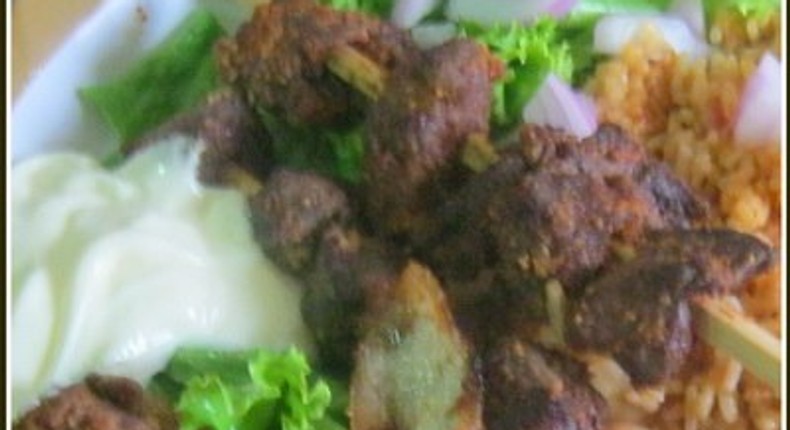 Also known as in Ghana, this is a very popular barbeque street food in many West African countries.
The use of roasted peanut in marinating the meat gives it a wonderful flavor.
Suya can be made with beef, chicken, or goat meat, amongst others.
Try this recipe for a very unique flavor.
Preparation time: 1h or more
    500g of meat, cut into small pieces
     3 tbsp roasted peanut
  1 tsp cayenne pepper or to taste
   1 tsp paprika powder
   1 tsp garlic powder
  1 tsp grated ginger or ginger powder
  1 bouillon cube or Maggi
  Salt to taste
For step by step directions, watch the clip below.
JOIN OUR PULSE COMMUNITY!
Recommended articles
Experience VIP activities by Veuve Clicquot at the 2023 NPA Lagos International Polo Tournament
Nigerian Culture: Baby upper teeth first myths you should know
Style Alert: Many celebs are rocking the rich aunty aesthetic
Here are ways to naturally enlarge the male organ
Most common HIV symptoms in men
6 things you need to know about sugar daddy relationships
Here are 4 types of single ladies that men avoid
7 weird things men find attractive in women
The 5 funniest things Tinubu has said while campaigning for presidency