Wondering how to use a pregnancy test strip?
If you're trying to figure out how to use a pregnancy test strip, rest assured that you'll learn everything you need to know about doing a pregnancy test at home.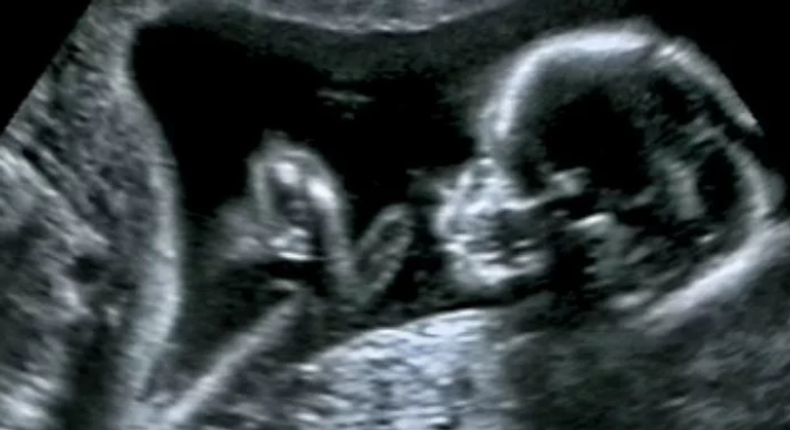 What is a pregnancy test strip?
Pregnancy tests strips are excellent for confirming pregnancies in the early stages. The strips are used in conjunction with a person's urine to check for the level of the human Chorionic Gonadotropin (hCG). You can confirm a pregnancy as early as two weeks after fertilization.
Test strips are very easy to use, and you can get instructions on how to use a pregnancy test strip just by reading the instructions on the pack.
HCG levels and pregnancy
HCG levels usually rise about six to 14 days after fertilization. This hormone commonly spikes until it is noticeable in early pregnancy tests. You will normally get an accurate pregnancy test result around this time whether you choose a blood test or a urine test. However, since no two women are the same, the rise in hCG will vary from one woman to the next.
Pregnant women have hCG levels of 25mIU/ml and above while women who aren't pregnant will have a much lower reading of about 5mIU/ml.
Things to look out for in a pregnancy test strip:
Before you get to the point of trying to figure out how to use a pregnancy test strip, you should know to find strip brands that will give you accurate results.
There are lots of brands offering strips for home pregnancy tests, and you'll need to know a few things before you settle for a brand.
• Use test strips from reputable pharmaceutical brands
• Know the type of pregnancy tests available to you and pick the one that best suits your needs
• It is advisable to buy more than one strip at a time, so you can retake the test if you doubt the result
• You can use the strips at any time, but for urine tests, early morning urine will give you a more accurate reading
• If you doubt the results, you may have to forget about how to use a pregnancy test strip and actually get a blood test done in a hospital.
How to use a pregnancy test strip at home?
These strips are convenient and easy to use. To get started, you will need the following items:
A clean cup or any other container
Now that you have assembled the tools needed to pull off the test, you can following steps to get an accurate reading.
1. Urinate into the clean cup or container
2. Take the strips from the packaging and open them
3. Don't touch the business end of the strip so you don't damage the test window
4. Dip the strips into the cup of urine, making sure that the urine doesn't pass the max line
5. Take the strip out of the urine and place them on a clean surface
6. Wait for the test window to show you the results
How to read the result of the home pregnancy?
Now that you've dipped the stick and the results have shown up on the test window, there's a possibility that you don't really understand what you're seeing on there.
If that's the case, please try not to worry. It is very easy to know how to use a pregnancy test strip and actually understand the results.
You will have to wait for about 10 minutes for the result to show up. Also, you shouldn't trust any result that has been lying around for more than 30 minutes.
1. When the test strip shows one line, it means that the pregnancy test is negative and you are not pregnant.
2. If two lines appear, then you may actually be pregnant. The lines don't have to be deep for it to mean that you are pregnant. Two faint lines also indicate a pregnancy.
3. If the control line doesn't come up, it means that the test is invalid. You need to use another test strip to repeat the test. Remember, you should always buy more than one pregnancy test strip.
Pregnancy strips have a high success rate. However, you must follow the instructions on the package so you can get an accurate reading.
JOIN OUR PULSE COMMUNITY!
Recommended articles
5 countries where people work 4 days a week
Why stereotyping a group is dangerous
Is cooking at home cheaper or more expensive than buying already cooked meals?
Who wore it best? Ayra Starr, Enioluwa and Wisdom Kaye in viral red boots
3 types of gym equipment that are dirtier than a toilet seat
Why people enjoy choking during s*x
The best ways to reach a woman's G-spot
University of Oxford Master's scholarships for international students
Top 5 celebrity mommy and me pictures
Rating Enioluwa's 9 looks with viral red mschf boots
5 outfits for 5 days of work inspired by Olar Folami
Mother's Day: 5 women who lost their mums tell us what they miss about them
"Present crop of quartermilers are not challenging me enough to retire" - Patience George
Serie A: Udinese renew 'cornerstone' Isaac Success contract
Nigeria to play New Zealand and Haiti in April
PSV fan bags 40-year stadium ban after attack on Sevilla's goalkeeper
Saudi GP: Max Verstappen unhappy after finishing second to teammate Sergio Perez for the first time in 7 years
Super Eagles News: NFF denies sacking coaches, explains Finidi, Shorunmu absence