Home remedies to help you get rid of bitter taste after illness
A bitter taste in your mouth can be a result of a wide range of medical conditions and even everyday situations.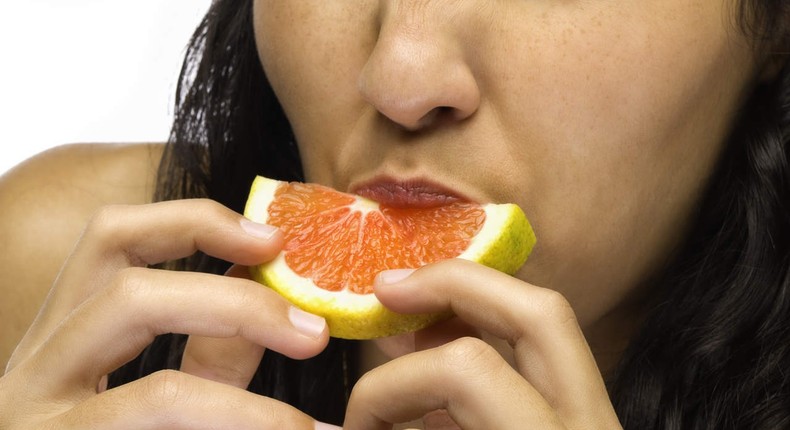 After a certain illness, you develop a bitter tongue due the the medication you were taking.
Most times because our body is trying to fight harmful cells, in the process this affects our taste buds and every food we eat might taste is little bitter than normal or we might not even have the appetite to eat at all. These few home remedies will help you restore your taste buds after falling ill.
1. Eat lots of protein
Consuming foods that are rich in protein such as beans, chicken, fish, eggs, lean pork, lean beef, diary products and the likes will help improve your taste buds.
2. Eat food rich in zinc
Include in your diet food that are rich in zinc such as dark chocolate, broccoli, okra, spinach, shellfish, oysters,oatmeal because these foods contain neuropeptide that help to stimulate food intake, making your taste buds much better.
3. Have enough fruits
Eating fruits regularly helps the human body system and also helps to improve the taste buds after illness. No wonder doctors advise to take lots of fruits during and after falling ill. Include fruits like oranges, pawpaw, strawberries, lemons, bananas and so on.
JOIN OUR PULSE COMMUNITY!
Recommended articles
A brief history of how the Hausas were conquered by the Fulanis
Probiotics: The key to a healthy gut and improved male well-being
Unlock your brain's potential with the right supplements
7 reasons women don't get wet even when aroused
6 important medical tests all women need and the right time for them
Ayra Starr is the Sub-Saharan spokesperson for international makeup brand, Maybelline
Limited Time Offer: Save 20% on every 500SQM at the Meadows by PropertyMart in Ibeju-Lekki
4 African countries are responsible for 70% of the chocolate in the world
2023 World Oral Health Day: Colgate partners NYSC for nationwide community outreach
Fashion and Style Trends in Nigeria: A cultural melting pot
How to stop 'catching feelings' and get over a crush
How to cope with the loneliness that comes with adulthood
Manchester United identify Portuguese goal-machine Goncalo Ramosas Osimhen alternative
Giannis Antetokounmpo outshines Jordan Nwora as Bucks set record against Pacers
NPFL Review: Rangers continue to flirt with relegation, 3SC vs Plateau produce another classic
Arsenal reach first Champions League semi-final in 9 years with victory over Bayern