6 Reasons to NEVER share your makeup products
With risks including a staph infection, cold sores, acne and more Sharing makeup products -surprisingly common amongst ladies -is a terrible habit!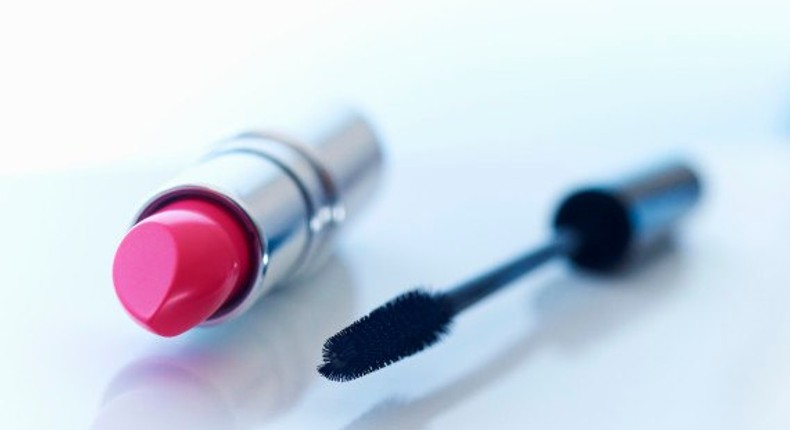 Sharing makeup products -surprisingly common amongst ladies -is a terrible habit!
Ladies for instance touch up in bathrooms when they are out and so on and end up passing around tubes of lipsticks, lip glosses and balms, mascaras etc between each other for quick use and in the process transfer bacteria and even more!
Sharing makeup items consciously or unconsciously is not hygienic as makeup product and tools (especially) are the perfect breeding places for bacteria (they glide across flaky/oily skins, chapped lips using wet/creamy products etc) so apart from the possibility of bacteria growth on it based on your skin alone, why add your friend's to it?
1. Risk of eye infections
Sharing mascara, eyeliners, eyeshadows can cause bad infections to the eye. This is extremely worse for those who wear contacts as the tear ducts can easily get infected by dirt and grime as well as bacteria transferred from a person to the other.
2. Risk of contaminating an entire makeup product
Sharing makeup product like loose powder attracts the risk of contaminating the whole powder - applying it with brush(es) that has been transferred from a person (and 'their bacteria') to the other - a product in a jar for instance get contaminated at just one touch/dab!
3. Risk of cold sores from shared lipstick
Sharing lipsticks, balm and glosses are the major cause of cold sores for ladies. Even when a person doesn't look like they have (obvious) sores, there is a risk of them carrying/harbouring the virus!
4. Risk of staph infection
Sharing makeup is one common cause of Staphylococcus aureus and Staphylococcus epidermidis which can stay hidden in the makeup which just requires the perfect conditions/bacteria to set off the infection!
5. Risk of product being expired
Sometimes when you share products from the other party, you have no idea they're stale or expired already and because most makeup products don't come with expiration dates there's a risk of using an expired product unknowingly which can cause serious damage to the skin.
 6. Risk of acne/breakouts
Sharing brushes and applicators for instance may trigger acne breakouts because sharing those means getting someone else's bacteria, acne etc to touch the other party's face which can't be good for the skin!
JOIN OUR PULSE COMMUNITY!
Recommended articles
3 BY 4 Gourmet celebrates Africa's culture with Street Food Celebration
Sleep paralysis: Caused by witches or a natural occurrence?
Here's all you need to know about Kegel exercises
Irish Board launches €1m Spirits campaign in Nigeria
itel's Love Always on CSR initiative enriches education in Nigeria
Ralph Lauren fragrances unveils CKay as face of the world of Polo Franchise
Nigerian brand Gia Bridals dazzles with collections at New York Fashion Week
5 toxic habits you need to let go of to have a healthy relationship
Over 25% of the men who requested DNA tests weren't biological fathers - Report
How to make 'Chanko Nabe' soup Japanese sports personalities use for weight gain
5 reasons you shouldn't move in with your partner before marriage
Here's what happens when you drink red wine during your period
AFCON 2027: Algeria hands Nigeria a major boost
TikTok wahala: Osimhen deletes Napoli pictures from Instagram
Wilfred Ndidi: Style Essentials inspired by the Leicester City's Nigerian midfield maestro
TikTok trolling: Osimhen set to sue Napoli for serious damage
Manchester United senior players beg Sancho to apologise to Ten Hag
Ukrainian club copy Nigeria's Super Eagles jersey
Victor Osimhen dodges fine for substitution bust up
Mikel Obi: Super Eagles legend branded 'fine boy no pimple' in Dubai
Give us Mourinho! Chelsea fans beg for 'Special One' after latest defeat