6 silent glow-ups we need to make viral in real life
Under almost every post on social media, you'll find a comment saying "Drop the skincare routine," or "Your skin is glowing, drop the routine!" Here are the "invisible" glow-ups we need to start sharing and showing more.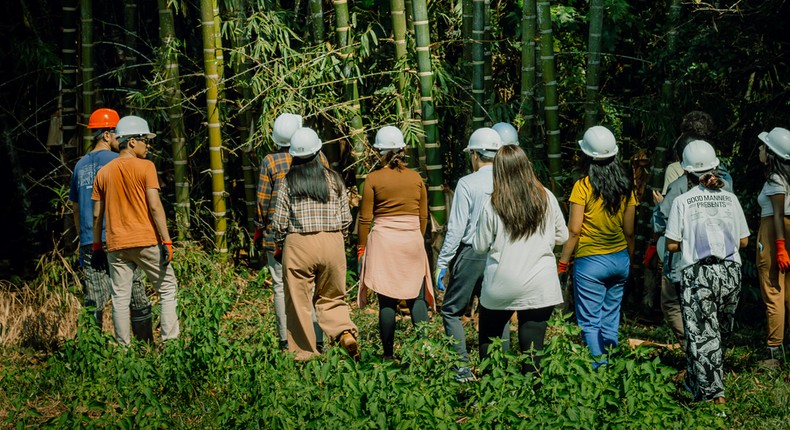 Do it with someone, do it for someone, or do it alone. Just do it.
1. Improving your sleeping schedule
Lack of enough sleep can really damage your energy levels, your mood, and your overall appearance. A tired-looking face and feelings of grogginess are symptoms of sleep deprivation.
A good trick is to lie down on your back and relax every muscle in your body from your feet to your head. This a good time to read books before bed. Also, you can close your curtains so you won't be awakened by the sun in the morning.
2. Limiting junk food and focusing on fruits and veggies
More people need to share their fruit and veggie meals and that starts with you. Out of sheer habit and routine, it can be challenging to adopt fruit and veggies in our meals. Nonetheless, it has to be done and making it a viral habit in our daily lives can influence others to join in.
3. Getting more organised
4. Being your priority
It is the gospel of self-improvement, self-care, and personal growth but it is easier said than done. It seems that if everyone becomes a priority then there will be no room for others in each other's lives. This leads to compromise, neglect and simply giving up on prioritising needs and wants.
This glow-up is all about you. Simply slowing down, taking care of yourself, me-time to do the things you have to do in order to take care of yourself. Showing yourself the care and effort you show the people in your life.
5. Intentionally surrounding yourself with good positive people
6. Talking about negative thoughts
Negative self-talk is debilitating. It is also not personal and we tend to share some of these damaging thoughts and beliefs. A great way to combat these thoughts is by keeping a journal. However, talking about them can also be cathartic, especially with people you trust and are comfortable sharing with.
But since the person who criticizes you the most is yourself, sharing that negative side to can also be helpful and less overwhelming.
JOIN OUR PULSE COMMUNITY!
Recommended articles
3 reasons relationships that start in December may not last
A Night of Queens, an all-female lineup concert celebrating Nigeria's musical powerhouses
DIY Recipe: How to make African drop doughnuts
One Wellness Centre hosts exclusive brunch and tour event
5 things every young man in a relationship should know about women
Here's why you jerk when sleeping
5 tips to stop drinking alcohol
The truth about feminine wash and perfumes
Chivas Palace: Celebrating the blend of success
7 things your belly button says about your health
Some common causes of coarse palms and how to soften them
Christmas traditions from our childhood that should come back