People are going to love media personality's book
Toke Makinwa's book feels like a best seller based on the excerpts revealed. It promises to be a spell binder.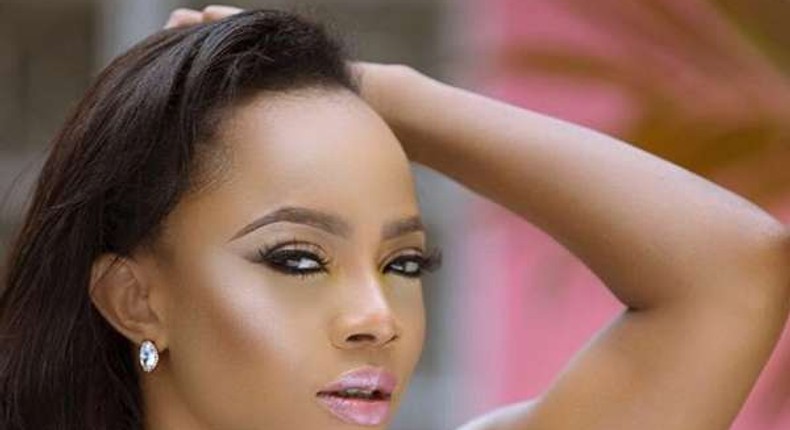 In the excerpts, she revealed that she contemplated suicide and was pressurised to bleach her skin because of Maje Ayida.
The media personality said that in her toxic relationship with her former husband he asked her to have a sex tape with him but she pulled back at the last minute.
If these excerpts are just the tip of the iceberg then Toke Makinwa's book is something to buy and read from the first page to the last. The radio presenter has a cult fan base and the pretty ladies who have made Toke Makinwa popular will patronise her memoirs.
'On Becoming' is the perfect PR move for Toke Makinwa to further project her as a phoenix from the ashes who has found God post-brutal marriage. It's a story that will sell in any country. It's the story line of a Brazilian telenovela.
In her famous TED Talk, Chimamanda Adichie talked about the danger of the single story- a one-sided narrative that feeds on stereotypes that might be incomplete and untrue.
"Men are scum" is the new narrative that is prevalent on social media and Toke Makinwa's excerpts follows this. Yes, Toke Makinwa wasn't an ideal husband by a far stretch but hey it takes two to tango.
It would be dope if the book is balanced with introspection and self-awareness. At the end of the day, it is her narrative and she can write her own story anyhow she wants.
JOIN OUR PULSE COMMUNITY!
Recommended articles
Rick Ross declares interest in Ayra Starr
Nigerian actor Hawwal Ogungbadero, 29 others set Guinness World Record for longest recording session
Nigerians express concern over immediate implementation of subsidy removal
10 African countries with the lowest digital quality of life index
Study shows men have been peeing wrong; they ought to sit and not stand
Shaffy Bello opens up about her split from husband after 25-year marriage
Fuel prices will go down after removal of subsidy, says NNPC CEO Kyari
Nigerians react as Tinubu's daughter declares self as Iyaloja General of Nigeria
Veteran Nollywood actor Adewale Adeyemo is dead