Man forced to marry corpse of late wife
A middle aged man has been told he must wed his late wife before she can be buried properly.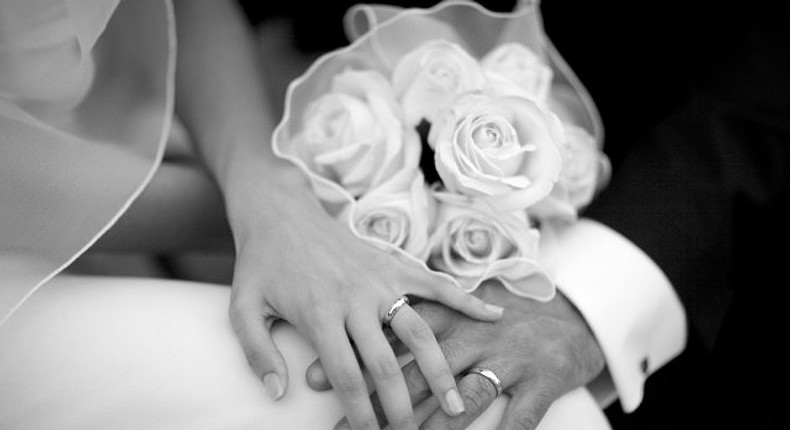 Adejo who hails from Kogi State, narrated to the Nation how his in-laws who are from Ebonyi State, has been making life difficult for him since he lost his wife during child birth, forcing him to marry the corpse or he would not have peace, claiming it was a vital aspect of their culture before the burial ceremonies would commence.
Adejo who is from the Igala speaking part of Kogi, said his life is being threatened by his in-laws over the said culture. The peasant farmer lamented that aside mourning the death of his wife, her family members sent a message to him that he had to obey their custom and tradition by performing certain rituals and rites.
"My life is like a balloon that was punctured with a pin, which immediately deflated it of all the joy. When a woman is pregnant, the prayer is to hear the baby's cries and that of the mother's joy; but now the mother is gone, leaving the babies.
Chief among these rites includes performing the mandatory marriage ceremonies with my deceased wife, an activity we didn't perform while Margaret was alive.
Without that, they told me that I will be barred from coming to my wife's village and I won't be allowed to bury her corpse. I have been called upon to go through wedding ceremonies with my wife's corpse.
Coming from Igala ethnic background, this is rather bizarre and unimaginable. I don't know what went wrong and I don't know my sin. I was preparing for the safe delivery of my wife and a successful naming ceremony for the babies; not knowing that I had another thing coming.
My wife went into labour and was delivered of the twin girls. She was attended to by Traditional Birth Attendants, but the placenta did not come out.
We quickly got her into a vehicle and headed for the General Hospital at Oke-Ogun in Owo. Unfortunately she did not make it, as she gave up the ghost at the entrance of the hospital. I noticed that her condition had worsened and she was getting dizzy. She di bfor w oul gt to th hospital. To say the least, I was devastated. I became confused and almost ran mad."
The family of my late wife has asked me to come and do marriage ceremonies with my wife and come up with the sum of 350,000 naira before anything could even take off.
Where would I get the money from? I am confused. They should pity my condition and understand that I'm still taking care of the children. Three of them are in secondary school, not to talk of the twins.
I have no money to pay for the mortuary; I also have no money to feed the children; and my in-laws are demanding for the death certificate of their daughter, which they say I must bring along whenever I am coming.
They also say it is compulsory for me to come over and do a compulsory marriage with her before she could be buried.
They say some rituals must be performed and 350,000 naira must be paid to her family as part of her bride-price, before talking about the burial at all. Where do I get the money from? Am I not in trouble now?
My in-laws don't even want to entertain or listen to any excuse or explanation; all they care about is for me to fulfil all the necessary requirements," Adejo.
JOIN OUR PULSE COMMUNITY!
Recommended articles
Africa's richest woman Isabel Dos Santos finds herself deep in another financial scandal
BREAKING: No more fuel subsidy - President Tinubu
Top 5 Nigerian chefs with the best Instagram content
FULL TEXT: Inaugural speech of President Bola Ahmed Tinubu
Net worths of Africa's richest people in the top 500
Top 10 richest mineral-producing countries in Africa
Veteran Nollywood actor Adewale Adeyemo is dead
Top 10 African cities where it is most expensive to get food
'There was a point...I was seeing the stage upside down' - Hilda Baci