Police Sergeant dies during marathon sex with Corporal's wife
A Police Sergeant has reportedly slumped and died during a sex romp with the wife of a Corporal.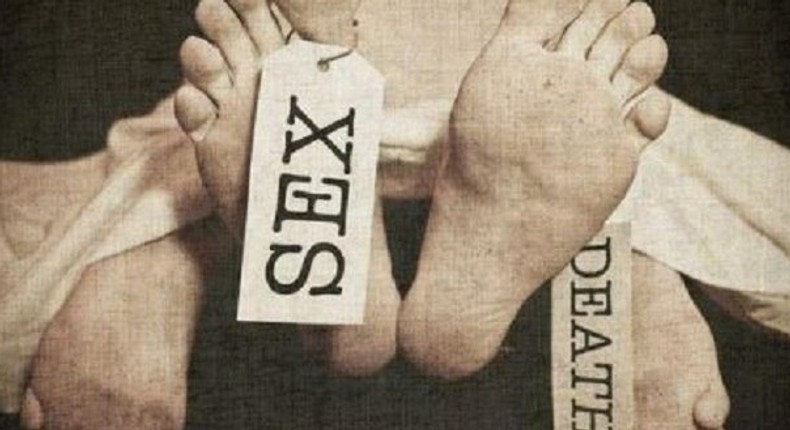 It was a as of dog eats dog when a police Sergeant identified as
It was gathered that Nwadudu, a father of four, had gone to the hotel in company of the woman whose husband lives in the same barracks as the deceased, to round up the Easter celebrations with some rounds of sex, but ended up dead.
Tragedy reportedly struck when Nwadudu slumped after some rounds of sex with his secret lover, when he slipped in the bathroom and hit his head while having a shower.
The lover was said to have raised an alarm that attracted members of staff of the hotel and the late officer who was attached to the Special Anti-Robbery Squad (SARS), Ikeja, was rushed to a nearby hospital, from where he was transferred to LUTH, where he later died.
His married lover was invited for questioning but was later released, an action that has not gone down well with Nwandudu's widow, herself a Sergeant in the police, who is insisting that her husband's lover be held responsible for his death.
According to neighbour's of the deceased, the husband of Nwadudu's lover had once accused him of sleeping with his wife, something he and the woman denied vehemently and it almost resulted in a fight between the officers.
A fellow officer in the barracks, is however suspecting that the Corporal must have laced his wife with a potent charm known as 'Magun', which is meant to curb promiscuity by married women.
"Now that he is dead, some people are attributing it to magun (charm). The Corporal has since chased his wife away," the officer said.
JOIN OUR PULSE COMMUNITY!
Recommended articles
Top 10 African countries with the highest cost of electricity in 2023
Top 5 largest economies in East Africa ranked
Meet the Sapeurs, Congolese who wear expensive outfits though they live in poor communities
Top 10 African cities with the highest purchasing power
10 African countries with the highest fertility rate in 2023
5 ways to spot a sex addict or know if you are one
Top 10 African countries leading in attracting and retaining talents
Top 10 African cities with the most expensive real estate
Niger, Mali, and Burkina Faso to form a federation