Kenyan lawyer sues Israel over Jesus' crucifixion
Four years after his initial lawsuit was thrown out, a Kenyan lawyer has petitioned the IJC following the killing of Jesus Christ.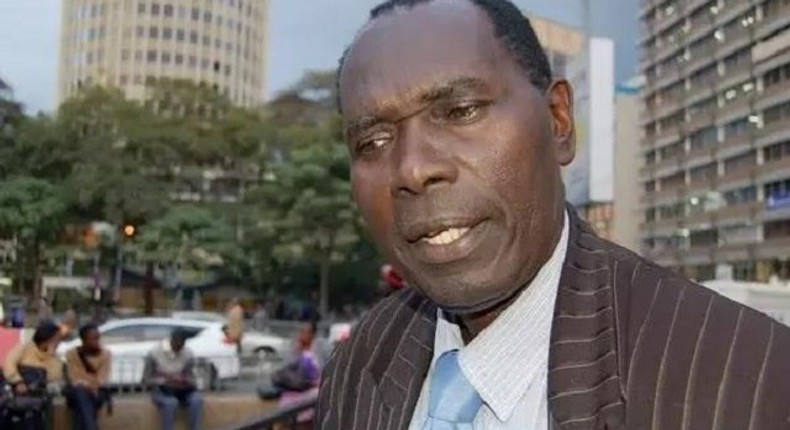 After having his initial lawsuit in 2013 thrown out, a Kenyan lawyer,
According to Kenya Daily, Indidis intends to use the Bible as evidence in his pursuit of justice over the death of JesusChrist who was killed by the Jews over 2000 years ago and is confident of winning the case.
The fiery lawyer renewed his lawsuit in March 2017 with the petition to the IJC and wants Israel to be held responsible for the trial, crucifixion, and death of Jesus Christ on the cross.
According to court papers, Indidis, a former spokesman of the Kenyan Judiciary, accused the state of Israel of atrocities committed against Jesus Christ during the ancient times and urged the court to hold the country accountable for the inhuman torture, pain, and disgrace Jesus Christ was put through at that time.
Defending his move before journalists, Indidis said:
"Evidence today is on record in the Bible, and you cannot discredit the Bible. I filed the case because it's my duty to uphold the dignity of Jesus and I have gone to the ICJ to seek justice for the man from Nazareth."
The controversial lawyer also involved other parties in his legal suit and among those he included in the lawsuit are Pontius Pilate, King Herod, the Roman Emperor Tiberius, Italy and a number of Jewish elders.
In his petition, Indidis also exacted the kind of questioning used during Jesus's trial, questioning, hearing, and sentencing.
JOIN OUR PULSE COMMUNITY!
Recommended articles
Africa's richest woman Isabel Dos Santos finds herself deep in another financial scandal
BREAKING: No more fuel subsidy - President Tinubu
Buhari confers national honours on Emefiele, Remi Tinubu, Terry Waya, others
Top 5 Nigerian chefs with the best Instagram content
FULL TEXT: Inaugural speech of President Bola Ahmed Tinubu
Net worths of Africa's richest people in the top 500
Top 10 richest mineral-producing countries in Africa
Veteran Nollywood actor Adewale Adeyemo is dead
Top 10 African cities where it is most expensive to get food