Families mourn as lightning kills two women during prayer session
Two women have been reportedly killed when lightning struck during a prayer session in Imo State.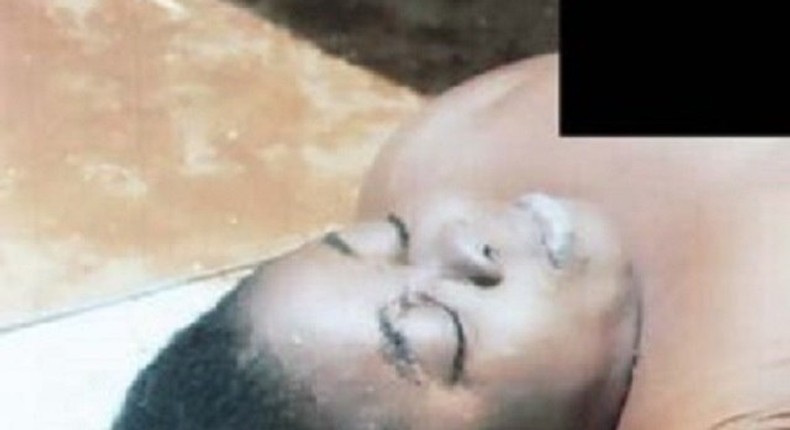 The families of two women who were
The unfortunate incident which left the pair of Chioma Jonathan, 25, a native of Obiangwu in Ngor Okpala Local Government Area and Chinonye Anyanwu, 26, from Ahiazu Mbaise Local Government Area, both in the state, happened during the regular Holy Ghost Hour prayer session of Heavenly Sure Charismatic Church, a pentecostal church, usually held in the premises of Comprehensive Secondary School, Emekuku in Owerri North.
The General Overseer of the church, Pastor Luke Nwokocha, who led the short-lived prayer session, according to the report, was also affected in the strike as he was said to have temporarily lost consciousness and was rushed to a hospital by his wife and another member of the church, where he was revived, while he also sus­tained injuries on his leg.
Narrating the sad occurrence, Pastor Nwokocha said:
"We always have fellowship every Tuesday. On the fateful day, we had our 'Holy Ghost Hour'. We were five members in the church. The two deceased sisters, including the sister that swept the church premises, Evangelist Solomon and myself, were arranging the benches. Around 4.30pm, heavy rain started falling. I started praying for the programme.
Then there was a sudden lightning flash followed by the deafening sound of thunder. The two women, who were in the direct path of the electric field created by the lightning flash died instantly, when they were struck by the streak.
I was off the direct path of the streak and I received a much lower jolt of electricity, though it was still strong enough to throw me across the room, causing temporary loss of consciousness and physical injuries on my leg and hands.
My wife, and the other church member rushed me to the hospital for medical treatment.
I have been in this ministry for 26 years. I have never experienced anything like this. I was called into ministry in 1990. Until that time, I was a policeman and served in the Imo State Police Command and retired at Akwa Ibom Police Com­mand in July 2007.
Following my retirement, I decided to focus on my ministry fulltime. I do not under­stand how it happened, its only God who understands and knows all."
An elder in the Emekuku community, Godwin John, revealed that the incident was a mystery and an abomination.
"We know Pastor Luke usually holds the 'Holy Ghost Hour' prayer session. What happened to Pastor Luke Nwokocha and the lightning strike that killed two members of his church is an abomination. We will consult the elders," the man said.
JOIN OUR PULSE COMMUNITY!
Recommended articles
10 African countries with the highest debts to the IMF
Meet the Sapeurs, Congolese who wear expensive outfits though they live in poor communities
Egypt's richest man joins trending billionaire migration to UAE
10 African countries with the largest population lacking electricity
World Bank to provide electricity for 100 million Africans by 2030
Top 10 African cities with the highest purchasing power
10 African countries with the highest fertility rate in 2023
Demand for used cars in Nigeria surges amid high inflation and declining GDP
5 ways to spot a sex addict or know if you are one