Readers urge MaryJane to move on with her life
60% of Pulse Nigeria Poll voters say MaryJane should forget Edwin and his betrayal and move on to better things with her life.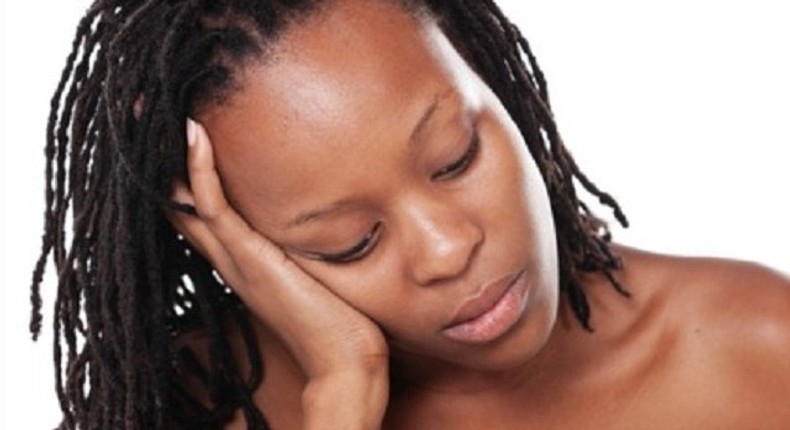 After wasting her life with
"My name is MaryJane, a 29-year-old woman. I am seriously in need of help as I have been pushed to the wall and the way I am feeling now, I think taking my life will be the only way out for me.
I have been dating Edwin for the past six years and I had dreams of getting married to him and starting a family together. I loved Edwin so much and could do anything for him.
When Edwin was sacked from his office, I made sure he never lacked anything as I was always giving him money, bought clothes for him and paid his bills. I allowed him to use my car while I took buses to and from work.
Few months after losing his job, his landlord evicted him from his apartment and I told him to move into my three bedroom flat which was just the natural thing to do in such a situation, after all, I was helping my future husband.
Even when my friends warned me not to allow him to stay in my house, I refused to listen to any of them as I thought they were jealous of the love Edwin and I shared.
In the course of the six years we had spent together, I had had to get abortions on four occasions as Edwin kept telling me he was not ready for marriage just yet.
He gave me the impression that there were some things he needed to get done before we got married and I believed him, not knowing he was just using me for his own gains.
The truth dawned on me after Edwin got a job with an oil servicing firm which came with a house and a car. He did not tell me about the job and the perks that came with it and when he packed out of my house to the new house, he did not tell me.
I only came back from work one day only to meet a note on my table where he told me he was moving out to his new place. He did not even have the courtesy of telling me to my face.
I thought it was a joke and called him with the intention of telling him to stop such a joke but I was shocked when a woman picked the call and told me she was Edwin's wife and that I should not call the number again.
I did not know when I slumped and fainted and when I came to, I managed to call my friend Queen, who hurried over and took me to the hospital.
All attempts by Queen and my other friends to get Edwin to come and see me has been futile as he kept telling them that the relationship is over and he is getting married to someone else.
I blame myself every day but I swear I will make sure Edwin suffer what he did to me as long as I live.
The teaser for the day was:
I would make sure he does not live to enjoy his marriage - 12%
I will attack him spiritually - 18%
I will make sure his wife does not give him any child - 10%
I will forgive him and move on with my life - 60%
JOIN OUR PULSE COMMUNITY!
Recommended articles
Lai Mohammed appointed managing partner of international lobbying firm
Masturbation may increase a male primate's chances of impregnating a female - Study
Tanzania could become the top investment destination for Australia
DRC and Angola set aside a 50-year oil block dispute to become joint holders
Sex is now a sport in Sweden, all you need to know about the competition
Peter Obi tenders more evidence in Presidential Election Tribunal
Kate Henshaw finally unveils daughter publicly
Portable Zazu announces the arrival of fifth child with Yoruba actress
Veteran Nollywood actor Adewale Adeyemo is dead