Readers say they will choose true love over marriage
55% of Pulse Nigeria Poll voters say they will elope with their true love few weeks to a wedding to another man.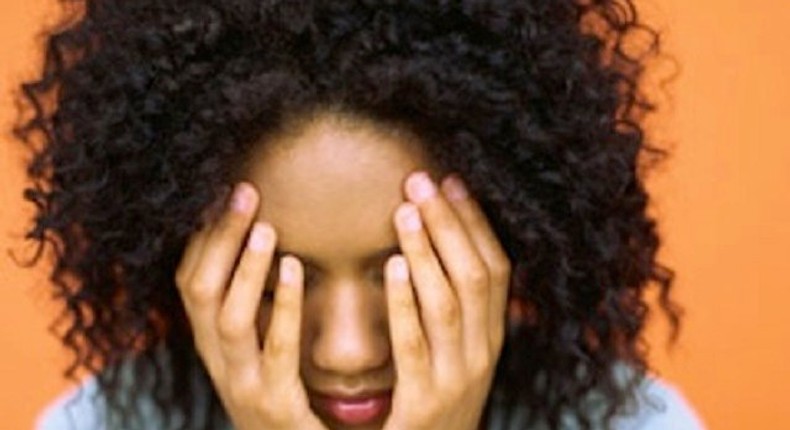 "My name is Efe and I can say this is the most turbulent part of my life and if care is not taken, I could take a decision that I would live to regret for the rest of life my life.
The source of my worry is that with just three weeks to my , my first and only true love surfaced and wants us to elope to the United States of America.
I met Patrick when I was in my first year in the University of Benin and ours was a whirlwind romance that was made in heaven. He was in his final year then. I loved Patrick with the whole of my life and was ready to do anything just to be with him.
He was the man that introduced me into the world of sex and since then, no man has ever been able to make me feel the way he alone is capable of. Even when he graduated and went for his service in Lagos, we made sure we saw each other at least twice a month.
Immediately he rounded up his service, he was employed by the company and by the time I graduated, it was natural that we would get married and I moved to stay with him in Lagos.
Then he had the opportunity to travel abroad and though my parents wanted us to have our introduction first, his family wanted him to settle down there first so that he could come back and take me along after our wedding.
The first two years were a torment for me and only his calls and messages made things easier. But then, the calls and messaged stopped coming and he became incommunicado. Even his siblings and close friends did not know what had happened to him. I almost ran mad with worry and ran from pillar to post, with no positive result.
After staying like that for over four years, my family and friends urged me to move on with my life. They tried to match make me with men but none could compare to my Patrick. But one man, Steve, withstood all I threw his way, endured my non-romantic life and stuck on till he proposed marriage.
I accepted based on the fact that all my friends were married and my family was on my neck and time was no longer on my side. But I must state here that I only agreed to marry Steve because society wanted me to.
We had done all the introduction, printed our cards and the date fixed when out of nowhere, Patrick showed up. He narrated that he was arrested in a credit card scam and sentenced to 15 years in jail but was later pardoned after he had spent 13 years on the ground of good behaviour and the fact that he was directly involved.
He also said that he has been reabsorbed into the society and would want me to go back to the States with him.
Now my dilemma is this: this is the man I have loved with all my heart coming back to me at the nick of time. My heart still wants him but I know that Steve will be so hurt because he has been a good man to me. But my happiness is all that matters.
The teaser for the day was:
55% - I will go with my heart and follow my true love
45% - I will go ahead and marry my new fiance/fiancee
JOIN OUR PULSE COMMUNITY!
Recommended articles
5 outfits for 5 days of work inspired by Regina Daniels
Cement price will hit ₦9k due to FG's plan to introduce concrete roads — Manufacturers
BREAKING: Supreme Court building engulfed in flames
Whitemoney's team responds to allegations that they sold his votes
Fireboy pays tribute to Mohbad at his Trace Live concert
Africa's food insecurity to be non-existent in the next 5 years - AfDB
Meet the 6 finalists on 'BBNaija All Stars'
How to make 'masa' or rice cakes, a Nigerian Hausa delicacy
Venita, Soma and Angel get evicted from Big Brother Naija All Stars