Readers say Michael should forgive his wife for sleeping with someone to get him a job
51% of Pulse Nigeria Poll voters have pleaded with Michael to forgive his wife Naomi for sleeping with someone to get him a job.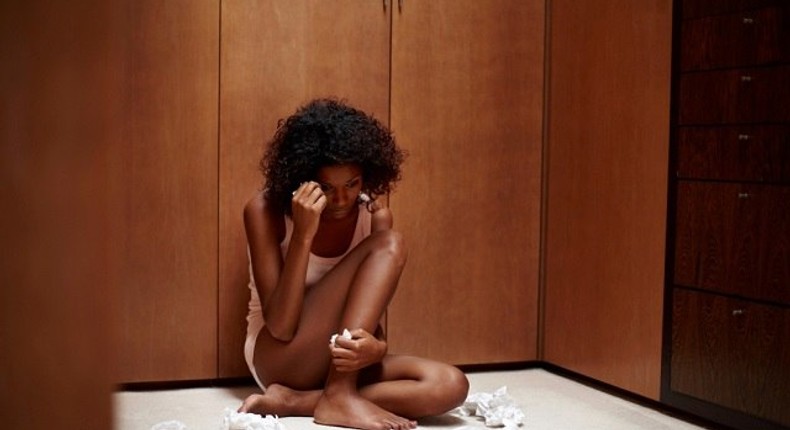 "My name is Naomi, a 30-year-old married woman with two children. I have a very big problem which I hope your readers can help with useful advice.
My marriage of eight years is heading for the rock because of what I did to help my husband, , when he was in a very difficult situation.
I am not proud of what I did but I had no option because, at that time, I felt it was the only thing for me to do because of what we were going through.
Three years ago, my husband was sacked from his office over a fraud that was traced to his department though he swore he was not a part of it.
The company was not ready to listen to his explanation and he was disgraced out of the office and ended up spending six months in prison because of that.
By the time he came back from prison, we had been thrown out of our apartment because we could not pay the rent.
Michael had to sell his car so that we could move to a one-room apartment. Things became so difficult that I had to practically beg friends for food to feed my two children and most times, they would end up pouring insults on me.
All efforts by Michael to get a new job were futile going by his record as an ex-convict who was jailed due to fraud.
Everyone turned their backs on us and we could barely feed once a day. Our children had to stop school because we could not pay their fees.
The day I knew I had to do something, just anything to help was the day I caught my husband trying to kill himself by drinking poison.
I had to swallow my pride and go to Uchenna for help. Uchenna is a member of our church and a senior manager with a bottling company in Nigeria and could help out if he wanted to.
But when I went to him, Uchenna shocked me by telling me he would offer my husband an employment only on the condition that I slept with him.
I did not believe that Uchenna, a married man, and worker in the church could come up with such a proposition but there it was.
He was very serious and told me that it was the only condition for him to help my husband. I went home that day feeling very disappointed but two weeks later, I had to go back to him and accept his proposal.
Some weeks later, Michael was given a job with the company with a very good salary, though he did not know the ignoble role I played.
Some months later, we moved to a three-bedroom flat and things became rosy for us again. But just when I thought my sordid secret had been buried forever, Michael confronted me two months ago and told me he knew what I did to get him the job.
He described how Uchenna took me to a hotel, had sex with me and offered him the job. I did not know how he got to know, neither did he tell me but the description was so accurate I had to open up and confess to him, telling him I did it for him.
But my husband is not even listening to me as he is bent on sending me away all because of what I did for him.
Someone out there should help me before I lose my marriage.
The teaser for the day was:
Yes, he should forgive her because what she did was for his sake - 51%
No, he should not forgive her for sleeping with another man - 20%
He should rather be very grateful to her - 29%
How would you vote in this poll?
JOIN OUR PULSE COMMUNITY!
Recommended articles
10 African countries with the highest debts to the IMF
Meet the Sapeurs, Congolese who wear expensive outfits though they live in poor communities
Egypt's richest man joins trending billionaire migration to UAE
10 African countries with the largest population lacking electricity
World Bank to provide electricity for 100 million Africans by 2030
Top 10 African cities with the highest purchasing power
10 African countries with the highest fertility rate in 2023
Demand for used cars in Nigeria surges amid high inflation and declining GDP
5 ways to spot a sex addict or know if you are one