Magistrate arrests woman who scratched her car, then sent her to prison
A female magistrate in Lagos is in the eyes of the storm after she got a woman who scratched her car, charged her to her court and remanded her in prison.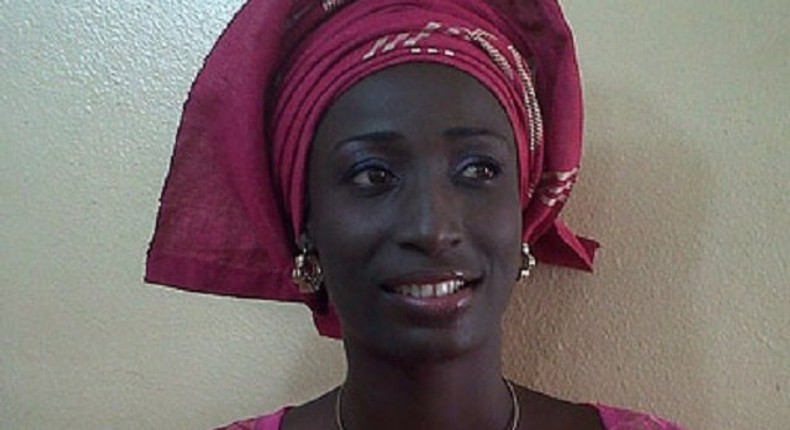 For daring to scratch the car of a female magistrate, a mother of three,
It was gathered that the incident occurred at the Ogba area of the state, when Osijo's car had a slight collision with Sule-Hamzat's car leading to an argument and claims of right of way.
Thinking that the incident had been solved by other road users, Osijo reportedly entered her car and drove away, only to be pursued to Surulere by the Sule-Hamzat's who got her arrested by the police and was later charged to the Ogudu Magistrates Court where she presides over, and she promptly ordered that Osijo be remanded to teach her a lesson.
According to Osijo's husband, Dipo, Sule-Hamzat's driver, was actually the one who bumped into his wife's car, but the furious magistrate ordered that his wife be arrested and taken to her court, where she promptly ordered that she be remanded in Kirikiri Prison without giving her the opportunity to get a lawyer.
"From information I gathered from eyewitnesses, it was the magistrate's driver that was wrong at the time of the minor accident.
Yetunde, assumed she would be asked to leave, only to realise that Sule-Hamzat's car was chasing her from behind.
She only started driving in January it was just a traffic offence that resulted in a minor scratch.
The magistrate and her driver chased my wife and when they caught up with her, she was arraigned and sent to prison on Monday, March 21, at about 5:30pm."
But the Chief Registrar of Lagos State High Court, Emmanuel Ogundare, said the account of what happened as told by Dipo Osijo was far from the truth.
"How can a magistrate in Lagos, involved in an accident, order the arrest of the other party and arraign her in own court? This  is a judicial officer, who knows the implication of such actions.
It was unfortunate that contrary to the report, the case was brought before Magistrate A. Elias, who sits in Ogba Chief Magistrate's Court, that has the jurisdiction to handle the case from the area the accident happened.
Can we say because she is a judicial officer, she is not entitled to complain to the police or be heard when her rights is trampled upon?
The lady in question was arrested in Surulere, from Ogba where the incident occurred and taken to the police station, where her statement was taken.
She was subsequently arraigned and granted bail in the sum of N100,000 with one surety in like sum, which is the least bail condition for such offence."
JOIN OUR PULSE COMMUNITY!
Recommended articles
Despite $3 billion bailout, Ghana has essentially gone bankrupt
Police finally dig up Mohbad's body, autopsy to commence soon
Burna Boy shows love to Ghanaian market women dancing to his song [VIDEO]
Top 10 African cities with the least affordable housing
My marriage is sweeter than what you see online - Regina Daniels
All the scientific reasons your breasts are not equal in size
Davido, Zlatan, Falz, others attend Mohbad's candlelight procession in Lagos
Pastor Jimmy Odukoya responds to queries on why he keeps dreadlocks
Goge Africa is concerned some BBNaija acts violate Nigeria's moral values