Gunman shoots 3 worshippers in mosque, commits suicide
A gunman in Switzerland stormed into a mosque, opening fire and shooting at three worshippers.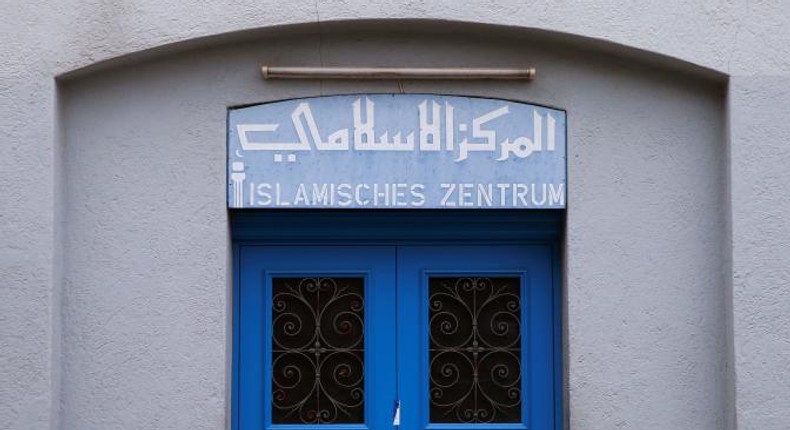 A gunman walked into a mosque on the evening of Monday 19th, opening fire and injuring three people in Switzerland.
The gunman, who is Swiss, and is believed to have Ghanaian roots, stormed into the Islamic center near the main train station in Zurich. He opened fire on the people praying, injuring three of them.
He was later found dead, a few minutes walk away from the mosque. He had apparently shot himself with his own weapon, according to the police.
Investigators are still puzzled about his motive to commit the attack, and while they were still investigating this, they found another connection.
He is now suspect in the killing of an acquaintance of South American origins whose body was found in a playground.
Still, head of criminal investigations for the Zurich cantonal police, Christiane Lentjes Meili, told a news conference,
"He is Swiss and we don't know anything about the motives."
The three victims of the mosque attack, all men, aged 30, 35 and 56, and two of them were seriously injured in the attack. a rare case of gun violence in Switzerland, while a third sustained less severe injuries.
Gun violence is very rare in Switzerland and this has come as a shock to many communities.
Speaking on this, the spokesman for the Federation of Islamic Organizations in Switzerland, Onder Gunes, said;
"All Muslims are of course shocked that people praying came under fire. This would be equally shocking if done by a Muslim, Christians, Hindus or any other religious group. We all have to stand together for peace. This cannot be allowed to escalate."
Investigations have revealed that the shooter quit his job the Friday before the attacks, and that perhaps, he had some interest in the occult sciences, but the details are still sketchy.
Please stay with us for more updates.
JOIN OUR PULSE COMMUNITY!
Recommended articles
'I started using the pill after sex because I don't trust men'  - Single woman
Mohbad did not die in our facility, he was dead on arrival - Hospital
5 outfits for 5 days of work inspired by Regina Daniels
Mohbad records 6 entries in top 10 of TurnTable Top 100
Economic challenges ahead: Nigeria and South Africa told to prepare for a tough 2023
'The Black Book' is number 1 on Netflix in 12 countries
Ogun Govt cancels Independence Day celebrations 'to reflect the mood of the nation'
Over 25% of the men who requested DNA tests weren't biological fathers - Report
Venita, Soma and Angel get evicted from Big Brother Naija All Stars