American newspaper makes President Buhari gaffe
New York Times mistakenly uses President Buhari's photo in an article about Ghana lawmakers.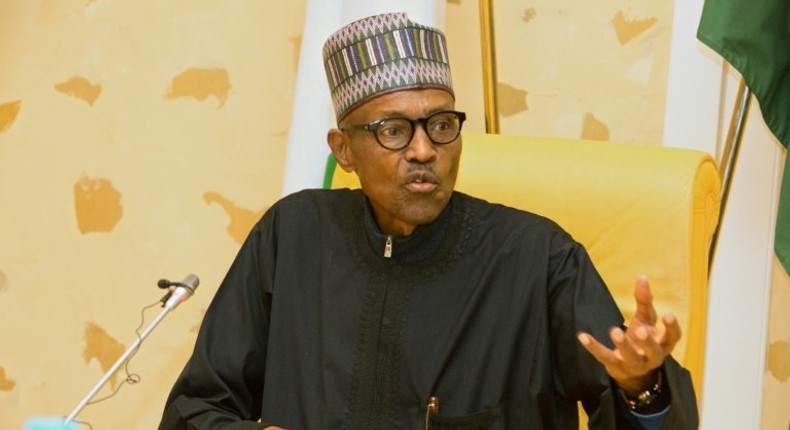 Yesterday, April 27, 2016, American newspaper New York Times published a story titled "
The only problem about this article on the New York Times site was that a photo of President Muhammadu Buhari and his family was used. The gaffe was noticed by Nigerians today on Twitter.
Of course, Nigerians quickly pointed out the mistake in New York Times post. "The @nytimesworld is about to learn a geography lesson by Twitter Nigeria!" tweeted @JKFagge.
Tolu Ogunlesi, Special Assistant to President Buhari also commented on the mistake via Twitter.
New York Times later made a correction to the article and removed the President's photo. "A photograph with an earlier version of this article was published in error. The photo was of President Muhammadu Buhari of Nigeria. While Mr Buhari has travelled to Britain for medical treatment, he had nothing to do with the visa fraud case involving the Ghanaian lawmakers" wrote New York Times at the bottom of the article.
The article did mention President Buhari's stay in the UK for his medical treatment earlier in the year.
", the president of Cameroon, spends weeks at a time in Geneva, and he was holed up in a hotel there for so long last year that critics called him the president of the Hotel Intercontinental. Muhammadu Buhari, the president of Nigeria, travelled to Britain and stayed there for weeks this year to receive medical treatment. His absence from his country was never fully explained" wrote Nana Boakye-Yiadom and Dionne Searcey for New York Times.
Even world renowned media houses make gaffes too, even presidential ones.
JOIN OUR PULSE COMMUNITY!
Recommended articles
Nigerian actor Hawwal Ogungbadero, 29 others set Guinness World Record for longest recording session
Tinubu clarifies his statement on subsidy as petrol price rises to ₦600 per litre
10 African countries with the lowest digital quality of life index
Top 10 richest mineral-producing countries in Africa
Fuel Subsidy: Why Tinubu had no other option [Editor's Opinion]
Veteran Nollywood actor Adewale Adeyemo is dead
Africa's richest woman Isabel Dos Santos finds herself deep in another financial scandal
'There was a point...I was seeing the stage upside down' - Hilda Baci
Beautiful Nubia, Tosin Ashafa, others pay tribute to OAU alumnus Abass Oyeyemi