'My husband is starving me of sex'
What should a woman whose husband is denying her of sex do?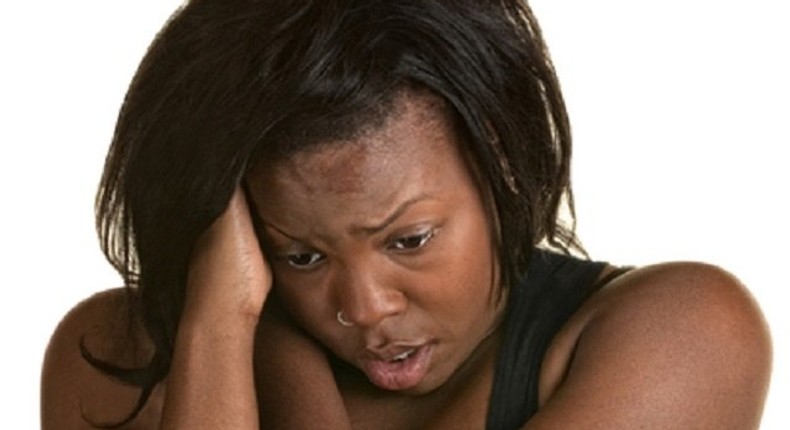 My name is , a 28-year-old woman who has been married for six years. Initially, everything was rosy and my husband, , never gave me a breathing space when it came to sex.
As a sexually active woman, I enjoyed such attention and always looked forward to them. But in the past one year, things have changed so much that I have become so frustrated because Patrick starves me of sex. It gets so bad that I will be lucky if we have sex once in two months.
When it first started, he always gave the excuse of being tired and stressed up from the office but this was the same office he worked in when our sex life was at a premium.
Then it dwindled to a situation where he gets irritated whenever I touch him. I have practically had to beg him to make love to me several times to no avail.
I suspected he is having an affair and my fear was confirmed when I went through his phone and saw many raunchy text messages from different women, describing and how they can't wait for him to make love to them again.
I fear any confrontation because he has a temper and that could even snuff out the once-in-two-months sex I get from him.
I am tempted to also get a lover who will satisfy me sexually but I need advice before I do something stupid.
Dear readers, you have heard from Emem. On Morning Teaser today, we want to ask: what would you do if your spouse denies you of sex?
JOIN OUR PULSE COMMUNITY!
Recommended articles
Nigerian actor Hawwal Ogungbadero, 29 others set Guinness World Record for longest recording session
Tinubu clarifies his statement on subsidy as petrol price rises to ₦600 per litre
10 African countries with the lowest digital quality of life index
Top 10 richest mineral-producing countries in Africa
Fuel Subsidy: Why Tinubu had no other option [Editor's Opinion]
Veteran Nollywood actor Adewale Adeyemo is dead
Africa's richest woman Isabel Dos Santos finds herself deep in another financial scandal
'There was a point...I was seeing the stage upside down' - Hilda Baci
Beautiful Nubia, Tosin Ashafa, others pay tribute to OAU alumnus Abass Oyeyemi