'How do I free myself from my late boyfriend?'
Fadekemi is deeply worried after her late boyfriend, Tunde, has refused to allow her live her life and keeps disturbing her.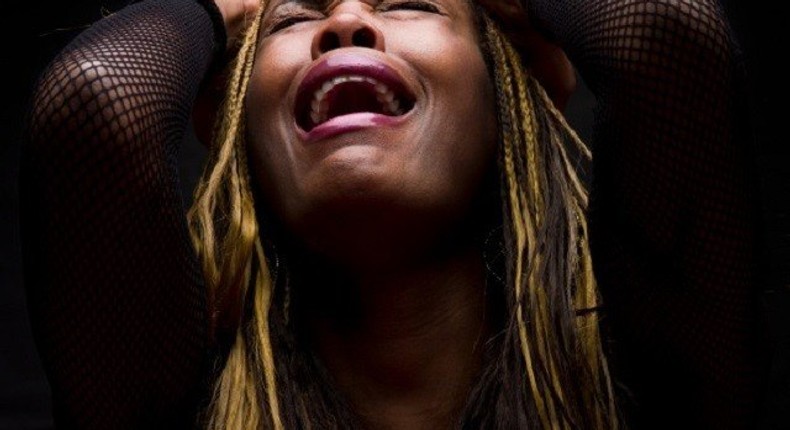 My name is , a 26-year-old lady who is going through a very tough spiritual battle and I hope someone out there can help me out.
I have visited many churches, spiritualists and even native doctors all to no avail and this is my last option. The problem is that  the , has continued to torment me, appearing to me at will, disrupting any relationship I go into and even making love to me.
Whenever he appears like that, he would be crying bitterly, telling me that he loves me, that I belong to him and that he cannot let me go.
I met Tunde when we were in the polytechnic and I must say that the relationship we had was so strong that it was just natural that we would get married. Our parents gave us their approval and we were the envy of friends.
We did everything together, went to events just like couples with matching clothes. Our sex life was another thing because we could not seem to get enough.
But shortly after our graduation, Tunde was involved in fatal accident on his way to visit his brother in Abuja, and that was when my nightmare began.
His ghost has been tormenting my life, at times appearing to me in a gathering and I would behave a like a mad woman. This act has made me lose two men who could no longer cope with my irrational behaviour. I have lost friends and have become a recluse as I lock myself indoors for fear of what Tunde's ghost will do if I step out.
He has refused to let me move on with my life and I have become fed up. I have even contemplated suicide.
Is there any help out there?
Dear readers, on Morning Teaser today, we want you to tell Fadekemi what to do in this situation she has found herself in.
JOIN OUR PULSE COMMUNITY!
Recommended articles
5 outfits for 5 days of work inspired by Regina Daniels
Cement price will hit ₦9k due to FG's plan to introduce concrete roads — Manufacturers
BREAKING: Supreme Court building engulfed in flames
Whitemoney's team responds to allegations that they sold his votes
Fireboy pays tribute to Mohbad at his Trace Live concert
Africa's food insecurity to be non-existent in the next 5 years - AfDB
Meet the 6 finalists on 'BBNaija All Stars'
How to make 'masa' or rice cakes, a Nigerian Hausa delicacy
Venita, Soma and Angel get evicted from Big Brother Naija All Stars