Nigerian nanny charged with murder of 8-moth-old baby in the US
A 61-year-old Nigerian nanny has been charged in the murder of an eight-month-old baby in the United States.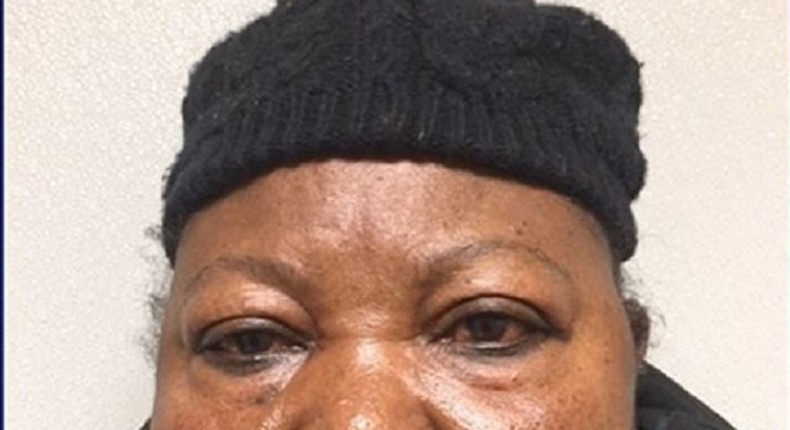 A 66-year-old Nigerian woman,
News 4 reports that Oyindasola who worked as a nanny in the Maryland area has been charged in the asphyxiation death of the baby girl who was in her care.
The baby whose parents are also Nigerians, according to the report, died after she was rushed to a hospital in Prince George's County.
Authorities said video camera footage revealed that Oyindasola, was asleep on a couch inside the house when the baby, who was in a walker, began crying and woke her up.
On waking up, the angry nanny tried to feed the baby, but without success. She then pulled the baby from her walker, removed the nipple from her bottle and forcefully fed her.
"She forcefully poured the two bottles of what looks to be milk down the baby's mouth, causing her to not be able to breathe, suffocating her, and eventually she died at the hospital,"Col. Harry Bond of the Prince George's County Police stated.
Charging documents say the nanny appeared to pour a large amount of white liquid directly inside the victim's mouth with the baby appearing to squirm and resist while being fed the first bottle, and then Oyindasola forced the contents of a second bottle into her mouth.
JOIN OUR PULSE COMMUNITY!
Recommended articles
Top 10 African countries with the most transparent GDP data
Top 10 African cities with the highest population growth from 2022 to 2023
PTAD set to unveil "I Am Alive" confirmation portal for pensioners
Diya's country home in Ogun devoid of sympathisers
Nigeria is planning to unlock revenue from the sale of tickets on international airlines and launch Nigeria Air by May
African countries with the cheapest household electricity prices
Train crash: Bus driver begs for forgiveness after psychiatric, drug tests
Top 10 most ethnically diverse countries in Africa
Uganda expects its debt load to reduce and its economic growth to increase by 7%