Nigerian man nabbed in India for defrauding 90 people via online lottery scam
A Nigerian fraudster has been arrested in India after he had successfully duped over 90 people in an online lottery scam.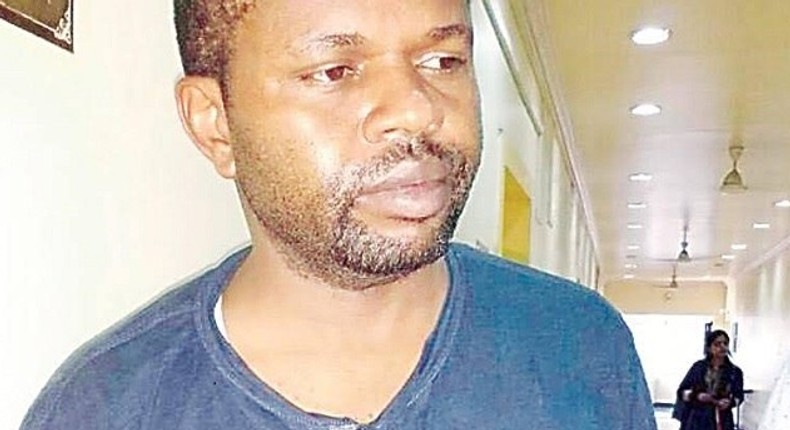 The 43-year-old Igwe who resides in New Delhi, was accused of running 14 different accounts in reputed banks where the proceeds from his fraud were deposited.
The accused was arrested on Tuesday, May 24 and brought to Pune, and will be in police custody till May 31, when the case will be charged to court.
In a statement, the Deputy Commissioner of Police in charge of the Cyber and Economic Offence Wing, Deepak Sakore said, that investigation was initiated by the Pune Police after a woman lodged a complaint of losing Rs 16.18 lakh to fraudsters in January.
"The woman received a mail in September 2015, informing her that she has won a lottery worth Rs 4.92 crore. She provided her bank and other details as asked in the mail.
The accused then called up the woman and asked her to deposit money from time to time under the pretext of various taxes and fees."
Igwe was to later meet with the woman at a hotel in the town and gave a bag, telling her that it contained US dollars and even took out four notes from the bundle which he applied some chemical on the notes to show its genuineness.
"He told her that since the chemical was over, he will have to procure it from the UK, so that remaining notes can be analysed. He then left by handing over the suitcase to the woman."
Sakore continued by saying that the woman took the notes to the foreign exchange, where she came to know that the suitcase contained cut to size plain papers.
After realising that she has been duped, the woman lodged a police complaint and Igwe was tracked and arrested him in New Delhi.
It was during investigations that it was realised that Igwe had duped several other people using the same scam.
JOIN OUR PULSE COMMUNITY!
Recommended articles
Top 10 African countries producing Palm Oil
Top 10 most ethnically diverse countries in Africa
African countries with the cheapest household electricity prices
Top 10 African cities with the highest population growth from 2022 to 2023
In just 2 years, Tanzania has grown the value of its investments to $8.6 billion
Top 10 happiest countries in Africa in 2023
SAN reacts to alleged meeting between CJN Ariwoola and Tinubu
Davido reportedly spends over ₦300 million on new Lamborghini
Train crash: Bus driver begs for forgiveness after psychiatric, drug tests