Maid narrates how master raped her in wife's presence
A 14-year-old pregnant housemaid has told the police that her master regularly raped her with the assistance of his wife.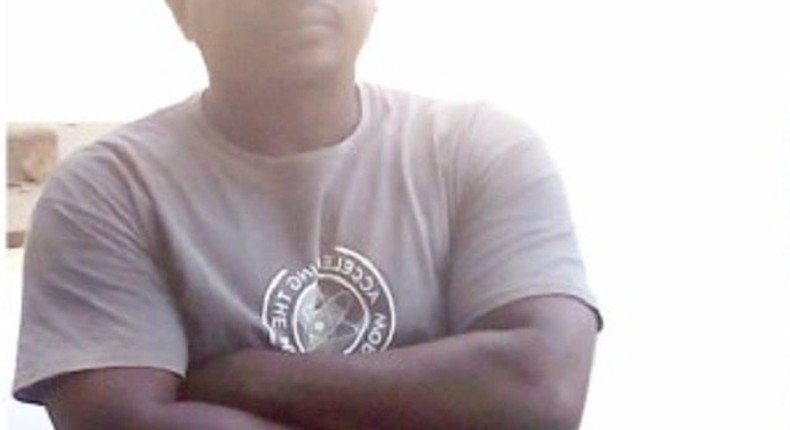 The Nation reports that Chidozie, a spare parts dealer who resides with his family in Ikare-Akoko, Ondo State, has been arrested by the police in the state and is currently in detention.
It was gathered that he and his wife had employed the girl after her father's death with a promise to send her to school but later turned her into his sex slave.
Chinze who said she was preparing to sit for her Junior WAEC in 2016, was forced to go and live with the couple as a maid following the inability of her widowed mother to raise money for the examination.
She further narrated that her mother had to yield to suggestions that she be sent to work for the couple in March 2016, after they had promised to sponsor her through school and take good care of her.
Chinze said when she arrived Ikare, Chidozie's wife who was pregnant at the time, told her that she was brought to the house for a purpose that would be revealed to her at the appropriate time.
"One day in August last year, Aunty told me that the time for the purpose of my coming to Ikare had come. She asked me to enter her husband's room.
I entered the room but, surprisingly, I met him lying naked on his bed. He beckoned to me to come but I refused. I started begging him, telling him that I had not done such a thing before.
Suddenly, Aunty came into the room and pushed me towards her husband. She then held me down while her husband deflowered me. I cried throughout that day.
Thereafter, . Each time Uncle wanted to sleep with me, his wife would help him to hold me down."
She said when she became pregnant, she was taken back to Enugu State and abandoned with her mother.
Chidozie who accepted responsibility for the maid's pregnancy was reported to have said that both families had discussed extensively and settled the issue and he was willing to take care of her.
JOIN OUR PULSE COMMUNITY!
Recommended articles
'I started using the pill after sex because I don't trust men'  - Single woman
Mohbad did not die in our facility, he was dead on arrival - Hospital
5 outfits for 5 days of work inspired by Regina Daniels
Mohbad records 6 entries in top 10 of TurnTable Top 100
Economic challenges ahead: Nigeria and South Africa told to prepare for a tough 2023
'The Black Book' is number 1 on Netflix in 12 countries
Ogun Govt cancels Independence Day celebrations 'to reflect the mood of the nation'
Over 25% of the men who requested DNA tests weren't biological fathers - Report
Venita, Soma and Angel get evicted from Big Brother Naija All Stars