Father locks up, tortures kids following pastor's revelation
A man is in very serious trouble after a Facebook user called him out for maltreating his young children because a revelation he had from his pastor.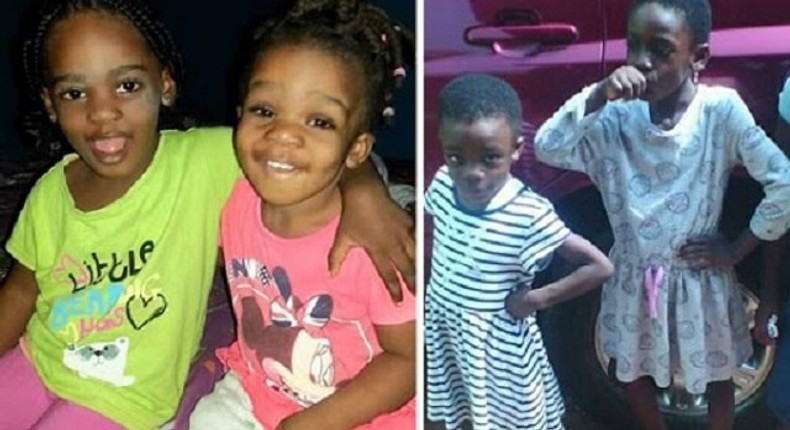 According to a Facebook user, Victor Ibeh, Orugboh who resides at 23rd/24th Street, Bendel Estate, Warri, decided to take the extreme measure of locking up his two little children, torturing and starving them for more than nine months.
This is what Ibeh wrote on his page:
"LAWYERS IN THE HOUSE PLEASE HELP!!
the G.O of Practical Grace Of God's Mission (PGGM), Musheshe Estate, Warri, Delta State, has connived with Mr. Fidelis Orugboh, of 23rd/24th Street, Bendel Estate, Warri, to subject these two children to torture and dehumanizing treatment.
We will not wait for any God to punish them. We will punish them by seeking justice on behalf of these children.
These children have been locked up for a period of 9 months, under the most pitiable conditions - starvation, torture, deprivation and serious infringement of their fundamental human rights.
All these came as a result of the prophecy and counseling activities of the aforementioned preacher. He told Mr. Orugboh that his daughters are responsible for his being broke.
Consequent upon that revelation, Orugboh decided to subject his daughters to torture as a way of paying them back for his condition in life.
You can see the before and after pictures of these children and tell me if a human being in his/her right mind would subject such beautiful children to all they have been through.
They could be mine or yours. Don't say 'God forbid'. If you happen to die, you won't be able to account for the whereabouts of your children. We need to let the appropriate authorities know about this and take action."
The State Police Command is reported to have been alerted to the post and Orugboh has been arrested for the serial abuse of his children and would be charged to court soon.
JOIN OUR PULSE COMMUNITY!
Recommended articles
Meet the Sapeurs, Congolese who wear expensive outfits though they live in poor communities
Nigeria's currency hits a new record low on the official market
Top 10 African cities with the highest purchasing power
Aliko Dangote announces refinery license to process 300,000 barrels of Nigerian crude daily
10 African countries with the highest fertility rate in 2023
Top 10 African countries leading in attracting and retaining talents
Top 10 African cities with the most expensive real estate
7 reasons women don't get wet even when aroused
UK High Commissioner laments how 'corruption is holding Ghana back'