50-yr-old man commits suicide, blames government
A 50-year-old man who could no longer cater for his family due to the economic situation in the country, has committed suicide.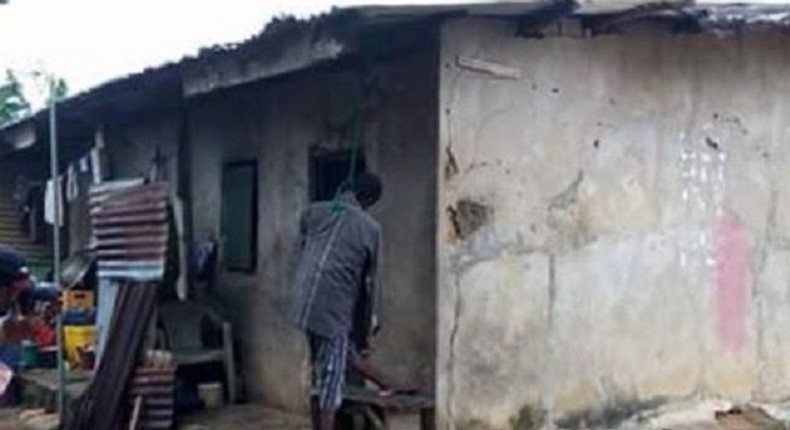 Unable to bear the current economic crunch the country is passing through, a 50-year-old father of two,
Chief Edet, popularly called Jolly Boy, a former Secretary of the Mbiabong Village Council, Mbiabong Itam in Itu Local Government Area of Akwa Ibom State, was found by a friend dangling from a rope tied to the roof of his house, an action that has sent the community into shock and disbelief.
It was gathered that the deceased waited until his wife and two sons went out before taking his life, leaving the suicide note behind.
A family source who spoke on the calamity that has befallen them, said that Chief Edet blamed the Federal Government for inflicting unbearable pains and hardship on Nigerians in the note, and as such, had to take his life.
A close friend of the late Chief, Ette Okon Effiong, narrated that Edet had been complaining bitterly about the situation in the country prior to his committing suicide.
"He was a very sociable man and always shared his thoughts on issues. I do not know why he should consider suicide as the last option to escape from these hard times.
Edet took his life blaming his action on the prevailing hardship. He used to deal on  Ogogoro (local gin), cigarettes and other stimulants, but he could not continue with the business because of the economic meltdown."
A pastor in the community corroborated Effiong's position in the suicide of Chief Edet:
"He used to complain that his petty business was no longer fetching him and his family basic needs such as food, clothing, and fees for the children's education.
He was always blaming the government for the economic policies that do not allow him to afford basic commodities such as gari, bread, yam, rice, beans, oil, kerosene and other essential goods."
JOIN OUR PULSE COMMUNITY!
Recommended articles
Top 10 African countries with the highest cost of electricity in 2023
Top 5 largest economies in East Africa ranked
Meet the Sapeurs, Congolese who wear expensive outfits though they live in poor communities
Top 10 African cities with the highest purchasing power
10 African countries with the highest fertility rate in 2023
5 ways to spot a sex addict or know if you are one
Top 10 African countries leading in attracting and retaining talents
Top 10 African cities with the most expensive real estate
Niger, Mali, and Burkina Faso to form a federation