Kizz Daniel proves he can do no wrong on ''No Bad Songz'' Album [Review]
Here is the first listen take of Kizz Daniel's sophomore album, ''No Bad Songz'', released on Friday, November 30th.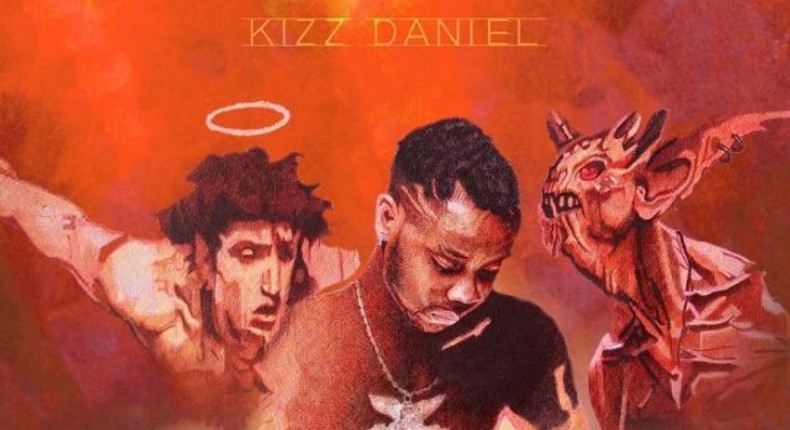 Kizz Daniel released his second studio album, 'No Bad Songz' on the 30th of November.
The singer has grown major leaps since he released his debut album, ''New Era'' in 2016. Without help from any A-list artiste, Kizz Daniel [then Kiss Daniel] forced the attention of the industry towards his direction with chart topping singles like, 'Woju', 'Laye' and 'Mama'.
The album itself was adjudged in some quarters as a near classic cementing his name as one of those who succeeded at the first time of coming out.
A lot has however happened since that time. From his well documented contract situation with former label G-Worldwide, to setting up his own imprint, 'FlyBoy Inc', changing his stage name and having unbridled control over his features, the boy has fully grown and this much has been witnesssed in his music.
Here is my first listen review of Kizz Daniel's ''No Bad Songz'' album
1. 'Gods' - There is something about Kizz Daniel and his opening songs. On his debut album, the first track was called 'New King' and now he takes it a step further opening the project with a dedication to the gods.
The song begins with a comical stutter, the beat is banging and Kizz is talking his talk. This is that braggadocious and swaggy 'walking through your hood' to reintroduce myself kind of talk. This is that type of music that reminds you of a traditional setting where liquors are poured on the floor to pay homage to the gods. A confident way to kick things off and announce his return.
2. 'No Do' - The pre-released record still bangs hard, the perfect motivation anthem for that Nigerian hustling to break bread.
3. 'Tere' ft Diamond Platnumz - There is an African party on the horizon, with the production exploding into a wide range of waste shaking riffs.
''I no want Chioma, I no want Sarafina'', not really sure if there is any connection to Davido's girl or that South African movie here but this is a banger and Diamond's vocals complements his quite well. His verse is sweet and they somehow work this to become a sweet pop tune.
4. 'One Ticket' ft Davido - Jam! Jam!! Jam!!!
Warning: no matter how many times you have heard this song before, you will have no choice but to bop to this. Can we talk about how Davido delivers one of his best guest verses of the year or the madness that MajorBangz brought on the production? Tempted to put this on replay.
5. 'Oyibe' - 'Shabalistical', every time we have heard this signature intro on a song this year, that song was a hit back to back. I like the highlife feel to this. He is talking money, another one in the long list of mainstream songs. I wish he did more with this.
6. 'Time No Dey' - Reggae music is in the building. This is interesting, he is building up a story, his vocals are filling me with joy. He keeps the verses quite short. I can envision him performing this song with a live band and the crowd going wild. Good record.
7. 'Maye' - Slow buildup, Kizz is soaring, that comical voice that has become a recent feature on his songs is back. This song sounds like 'Time No Dey' Part II, he even mentions it in his lyrics. The drums damnnn, Mid tempo tune, why is this giving me some deja vu of 'Jombo' on his first album, a slower version that is.
8. 'Bad' ft Wretch 32 - UK artist Wretch 32 is the featured act on this. Kizz is actually singing. Wretch is rapping and singing, killing this. This is that music that you play when you want to convince someone's daughter to give you her number, then something more. Another favourite.
9. 'Ghetto' ft Nasty C - I like this, telling the story of the streets, the hood side of him finally showing. Nasty's verse is smooth, this kid is brilliant, whether rapping or singing, he makes it seamless. There is no rush to their verses, but the message packs a punch.
ece-auto-gen
10. 'Somebody Dey' ft DJ Xclusive & Demmie Vee - We just had to have that 'shaku shaku' song added to it. Despite his best attempt at colouring it, this still comes off as something you have heard many times this year, packed with dreary lyrics, not for me.
11. 'Ayee' - This song is confusing, comes off as simplistic and bare. There is something about the beat that pushes you to listen to the end, might grow after multiple listens but not really working for now.
12. 'Happy' - I like the way the drums and keys are coming off. This is good. Kizz is vocally doing all sorts, gentle but enticing, not too pop clean but pretty smooth. This is an elite level of toasting and he comes through quite well.
13. 'Ja' - Wasn't prepared for the ominous instrumentals, Kizz is on that Yoruba tip, talking about elections and PVC, how to live right and packing all sort of sermons in this 2 minutes banger. The haunting background chants and drums make me feel like I am in the midst of one African tribe during a new year festival. This bangs.
14. 'Madu' - Another record where love, money and bedroom matters come to the fore. ''I want to use my money to scatter your brain for you, permit me'', oh well.
15. 'Poko' - Sounds like it should have been merged with the previous song or better still left out entirely.
16. 'Ikwe' ft Diplo - The best feeling this song evokes is nostalgia of Shaggy's hit record 'Wasn't Me', doesn't really do much to match upto major songs on the tape.
17. 'Nesesari' ft Philkeyz - At this point, you can sense the energy on the tape dropping major levels, with multiple listens, this will still be just decent.
18. 'Over' - A good song but adds nothing extra to the album.
19. 'Kojo' ft Sarkodie - Another really loveable track and Sarkodie comes through with a good verse.
20. 'Tobi' - Last song, the uptempo beat kicks, his reggae influence is back. This is a song absolutely born out of some form of personal experience, there is a bit of love talk and words of wisdom merged in here. The chorus calls for prayers and provides a nice way to end the album with a bang.
My Thoughts: Kizz Daniel is a special talent. One who possesses an understanding of his craft to adequately develop into a truly great artist, especially now that he is unhinged by any label restrictions.
Even though he could have done better with the title of his album, ''No Bad Songz'', it also serves as a nod to his self confidence.
The album unfolds in several layers, with feel-good anthems being its major drive. But, it is not singular in theme, there is enough music for you when you are down, when you are in search of a girlfriend or when you get to the club.
His views on life have been further honed by his experiences in the last couple of years and you can sense this on songs like 'Ghetto' and 'Ja'.
Kizz Daniel's vocal presence on the tape well matched by his artistic maturity and the specificity in his lyrics makes for colourful moments of abstract imagery. He is also quite skilled in applying the neccessary elements of life and love to score hit records far better than a lot of his contemporaries and production on the tape is also pretty solid all round.
However, 'No Bad Songz' is lengthy. Too lengthy actually. 20 tracks long and these days, too much usually leads to excess weight, and it shows in at least five songs that serves best as fillers.
I won't consider the album a classic or the best that the gifted singer can offer, but this is an impressive follow-up to 'New Era' that allows for his pop-star influences to shine bright.
1-Dull2-Boring2.5-Average3-Worth Checking Out3.5-Hot4-Smoking Hot4.5-Amazing5-Perfection
JOIN OUR PULSE COMMUNITY!
Recommended articles
TOMTOM storms Jos with 'Breathe For It' Summit 2.0
Don Jazzy showers Davido with praises over his achievements
Portable Zazu announces the arrival of fifth child with Yoruba actress
Burna Boy thanks his sister for helping him sell out Wembley Stadium
I got my six-packs through hardship – Rema
Here is your first look at Chioma Akpotha's new movie, 'A Smile, A Wink and A Tear'
TY Bello is taking the Gospel to everybody through her music
Kehinde Bankole takes on her next lead role in 'Adire'
'I can never be pressured or shaken' - Iyabo Ojo tells government
Ese Brume soars to her best mark this season at ORLEN's Cup
Romelu Lukaku gives advice on how to stop racism in football
Victor Osimhen's unprecedented Capocannoniere
Chukwueze beats two Morocco stars and Ghanaian striker to LaLiga award