"My album will make history" -CKay makes bold claim
On the international scene, CKay already made history with his global dominating single 'Love Nwatiti' and the superstar hopes to make another history with his forthcoming album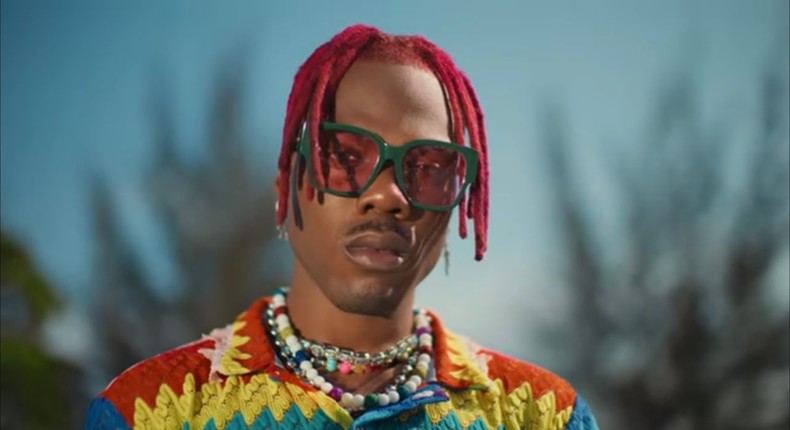 On Wednesday 25th, May 2022, Nigerian star, Ckay, made this statement via his official Twitter account @ckay_yo.
While his career might have hit new heights with the global fame of his single 'Love Nwatiti' in 2021, the soft spoken producer remains bullish about what he looks set to accomplish with his upcoming album.
In late 2021, he released 'Emiliana,' a lead single off the album, for which a title is yet to be disclosed.
His last project was Boyfriend EP, which followed his 2019 release, Ckay, The First EP. Pulse named 'Boyfriend EP' as a top 10 album of 2021 on its year-end lists.
On the subject of history, made history when it surpassed 1 billion streams on Spotify making CKay the African with the highest streaming song on the platform. The self-proclaimed AfroEMO singer followed up the success of 'Love Nwatiti' with 'Emiliana' which has been certified gold in France.
Going by his domestic followership, Ckay wouldn't be considered a major star whose album will attract wide mainstream attention. The 2019 project 'Ckay the First' was adjudged by critics to be a good album, but it didn't quite catch on in Nigeria.
'Love Nwatiti,' the lead single off the album enjoyed limited success in Nigeria compared to its explosive international success.
Ckay's 2021 'Boyfriend EP' is considered to be a top project and it made the list of the top projects for the year, However, beyond its lead single 'Felony' which enjoyed decent success, the EP didn't enjoy much mainstream attention.
For Ckay, his fortune changed when his 2019 single 'Love Nwatiti' became the biggest song in the world two years after its release. The single which now has countless international remixes rocketed Ckay to international fame and made him one of the most streamed artists in Africa. With the eyes of the world on Ckay, Nigerian listeners have been compelled to notice his talents and pay attention to his music.
Given his international success and the domestic respect and admiration it inspired, it's unsurprising that Ckay believes he will make history with his next album. What remains, however, is how he intends to achieve this goal.
JOIN OUR PULSE COMMUNITY!
Recommended articles
D'banj to star alongside Sandra Okunzuwa & Mo'Kross in musical 'Symphony'
The GroovyTwo releases new two-track single pack titled 'Gs Link Up'
Burna Boy and his lookalike basketballer friend share close birthdays and other scary similarities
Drake bets 1 million dollars on Adesanya to beat Cannonier [Video]
' 'Girlfriend' is a personal experience' Ruger reveals
Future Sounds Vol.14 featuring , Ladé, Kaestyle, Duncan Daniels, Mxscot and more
He's our benefactor, Jide Kosoko speaks on actors' support for Tinubu
Funke Akindele named as one of the running mate nominees for PDP governorship candidate in Lagos
Stephanie Coker speaks about recent trend of celebrity marriages crashing