Here's what critics are saying about show which premieres tonight
"Lucifer" revolves around Lucifer, a fallen angel, who is bored and unhappy in hell, and moves to Los Angeles, where he owns a nightclub.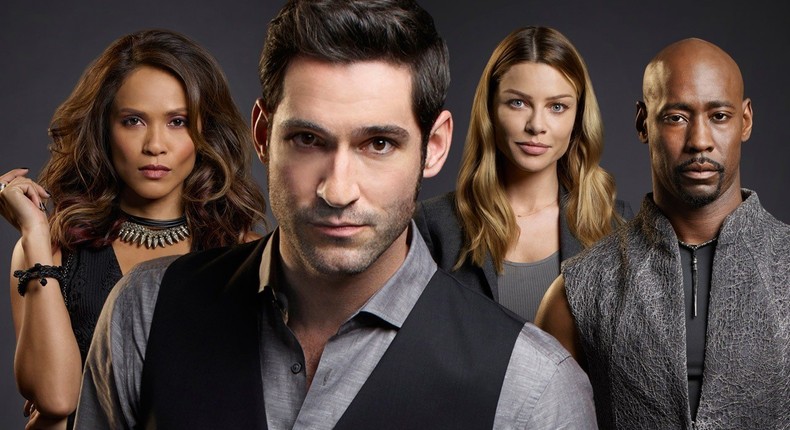 undefined is an upcoming American television series scheduled to premiere on Fox tonight, January 25, 2016.
It is a very loose adaptation of the comic book character created by Neil Gaiman for the comic book series.
Would you be watching the series? Here's what critics are saying about series;
"Even Satanists will be reaching for the remote when … The Devil deserves better than … Oh, heck, FOX's "Lucifer" is so terrible that it doesn't even warrant the effort of a clever opening line." – New York Times
It's enjoyable but sticks to a path more well-trodden than the road to hell. It's yet another show about a difficult but charismatic man with superpowers, helped by a female law enforcement officer. " – The Guardian.
"If something smells a little rancid, unfortunately, it's less likely brimstone than the stale whiff of a warmed-over concept." – Variety.
"Lucifer is ABC's Castle plus the CW's Supernatural, and that's okay. Both shows are lots of fun and extremely popular." – Temple Bay Times.
There's a lot of faux-coolness here; strip clubs where everyone has clothes on, a lot of snarky jokes met with "Oh you're just the devil," etc etc." – New York Observer.
"Tom Ellis gives the Devil swagger, but Fox makes him solve weekly crimes. Devil may care, audience may not." –
He's not a hero, he's not a villain, and the show aims to play on the preconceived notions of the most infamous fallen angel of God's heavenly host. On the face of it alone, there's no reason Lucifershould work" – USA Today.
Starring Tom Ellis as Lucifer, the series also stars as Chloe Dancer, an LAPD homicide detective who finds herself repulsed and fascinated by Lucifer. Others include Lesley-Ann Brandt, Nicholas Gonzalez, D.B. Woodside and Rachael .
The series will focus on Lucifer, "who is bored and unhappy as the Lord of Hell and resigns his throne and abandons his kingdom for the beauty of Los Angeles, where he gets his kicks helping the LAPD punish criminals"
JOIN OUR PULSE COMMUNITY!
Recommended articles
The final BBTitans Saturday night party gives nothing but joy
Ghanaian actor Harold Amenyah ties the knot
Portable will spend the weekend in custody - Police
Davido delivers his most musically accomplished album yet with 'Timeless' [Pulse Album Review]
Khosi to win BBTitans with her street credibility, according to our analysts
Davido hints at possible collaboration with Wizkid
BBNaija's Nini says 'yes' to Saga as they take things to next level
Police arrest Portable after refusing to honour invitation
ISWIS, first African Podcast London live show ticket sold out in less than 3 hrs
Manchester United identify Portuguese goal-machine Goncalo Ramosas Osimhen alternative
Giannis Antetokounmpo outshines Jordan Nwora as Bucks set record against Pacers
NPFL Review: Rangers continue to flirt with relegation, 3SC vs Plateau produce another classic
Arsenal reach first Champions League semi-final in 9 years with victory over Bayern