Here is all you need about 'Ìfé', a lesbian love story directed by Uyai Ikpe-Etim
Pulse caught up with the makers of 'Ìfé', an upcoming love story that portrays the reality of the LBQ community in Nigeria.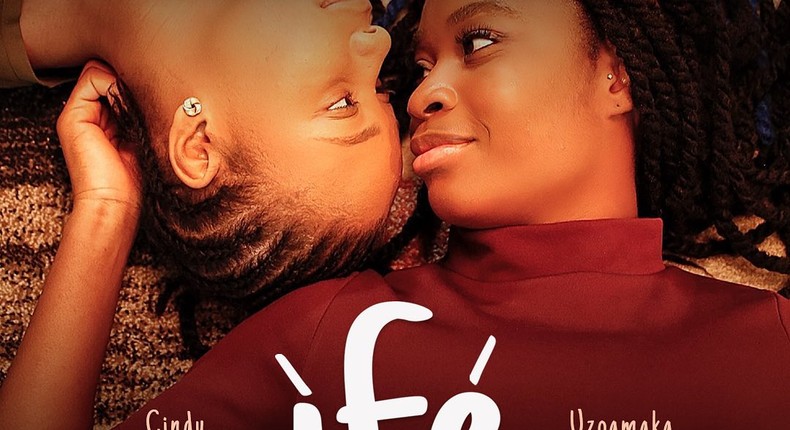 Post-production is well underway for 'Ìfé', a peculiar love story about queer love amid prejudice.
Pulse recently had a brief chat with the film's producer, Pamela Adie and director, Uyai Ikpe-Etim on the upcoming film.
Starring Uzoamaka Aniunoh and Cindy Amadi, 'Ìfé' tells the tale of two women who fall in love over a 3-day date but struggle with the realities of same sex love in a country overridden by sanctimony and hypocrisy.
For director/writer, Uyai Ikpe-Etim, Nollywood still struggles to come to terms with properly representing LGBTQ people and 'Ìfé' seeks to change this narrative.
"As a film director and storyteller, I understand how storytelling can be used positively or negatively. I'm always concerned with how stories can be used to build up or to destroy", said Ikpe-Etim.
Pulse Nigeria
"I wanted to create something that would restore the dignity of LGBT+ people in Nigeria. Something they could be proud of. I wanted them to see themselves represented as regular humans who fall in love, who have their hearts broken, who break hearts, who love their families etc. Just regular people, who exist, who matter and who deserve to have their stories told. We are pretty much saying with this film, "we are queer, we are here and we are proud".
Besides demanding a change in Nollywood's LGBTQ narrative, amplifying the voices of lesbian bisexual and queer women in Nigeria is Pamela Adie's life long dream which she pushes through her nonprofit organization, Equality Hub.
Pulse Nigeria
"We chose to make this film because of the dearth (if any at all) of stories centered on the realities of lesbian, bisexual and queer women in Nigeria. LBQ women are mostly portrayed as people to be assaulted, or the object of the male gaze and gratification, and even ridiculed.
Pulse Nigeria
We have been portrayed as people to be feared "cured", "treated",etc., and it is time for this to change. We are taking our power back and and telling our stories by ourselves. We wanted to show Nigerians a little part of our lived realities and what it means to be lesbian in Nigeria".
The film's official trailer drops July 15 ahead of its release billed for later this year.
JOIN OUR PULSE COMMUNITY!
Recommended articles
Sozo films debuts official trailer for thriller 'Choke'
Uche Maduagwu makes u-turn, says he is gay
Marvel comics to introduce new gay Spider-Man character
Precious Asuai & Tosin Oyalegan debut anthology film 'Something Special'
Yul Edochie offers to help homeless colleague Kenneth Aguba
Paul Okoye says the entertainment industry is the only sector making progress in Nigeria
Simi named as latest Spotify Equal Africa artist
DJ Tunez teases new single that features Wizkid
Binny Boy announces new project