Actor speaks on Xenophobic attacks in India
Uti Nwanchukwu calls on the Nigerian leaders and citizens to not only love each other but create suitable living conditions in the country.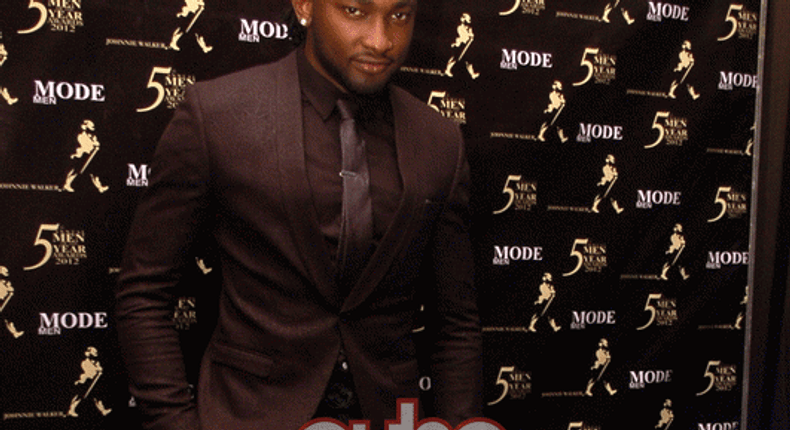 Many Nigerians have been vocal about their feelings concerning the Xenophobic attacks on Nigerians in India and
The Nollywood actor took to his Instagram page on Wednesday, March 29, 2017, to share a video of an attack on two Nigerian brothers, Endurance and Precious Amalawa in Delhi India, urging Nigerians to love one another and treat each other better.
In the lengthy post he shared alongside the video, Uti also circled around to the Nigerian government and our leaders, calling them out for their failings while listing the most pressing needs in the country.
"SIGH. I DON'T KNOW WHAT I FEEL. I DON'T KNOW WHAT TO SAY. .
"NIGERIANS! if this doesn't spur you to start loving each other and treating each other better. I DON'T KNOW WHAT ELSE WILL!!
"JUST LOOK AT THIS VIDEO !!!
"WE HAVE NEVER!!! TREATED ANY FOREIGNER LIKE THIS NEVER !!!! INFACT WE EVEN TREAT THEM BETTER THAN OUR OWN CITIZENS AND SEE HOW WE ARE TREATED ABROAD! EVERYWHERE WE GO IT'S DISCRIMINATION AGAINST NIGERIANS! .
OUR LEADERS SEE THESE VIDEOS AND STILL MOST OF THEM DO NOT CARE WHAT HAPPENS ! WHEN THEY ARE SICK THEY FLY ABROAD!
"WHEN THEY WANT TO EDUCATE THEIR CHILDREN..THEY FLY THEM ABROAD. EVEN TO SHOP SEF!! NA ABROAD. ....... FORCING US TO ALSO DO THE SAME BECAUSE THEY HAVE LEFT OUR COUNTRY IN A DEPLORABLE STATE!! TO THE EXTENT THAT MOST NIGERIANS HAVE LOST HOPE IN THEIR OWN COUNTRY.
"THIS IS AN EYE OPENER. NO ONE CAN LOVE YOU AS MUCH AS YOUR OWN FAMILY. ENOUGH IS ENOUGH. .
NIGERIAN GOVERNMENT PLEASE!!!!!!! :
1. GIVE US 24 HOURS ELECTRICITY SUPPLY!!!
2. UPGRADE THE QUALITY OUR SCHOOL INFRASTRUCTURE AND PAY OUR TEACHERS HEAVILY !!
3. UPGRADE OUR MEDICAL SECTOR AND PAY THE MEDICAL PERSONNEL HEAVILY !!!
4. SECURITY IS ZERO! TRAIN OUR POLICE TO BE WORLD STANDARD PROTECTORS! PAY THEM HEAVILY SO THEY DON'T SUCCUMB TO BRIBERY! EQUIP THE MILITARY ALSO AND YES TRAIN THEM TO BE WORLD STANDARD SOLDIERS! .
5. DEVELOP THE COUNTRY AS A WHOLE ! EVERY SECTOR ! INCREASE TOURISM ATTRACTIONS ! EMPOWER YOUNG ENTREPRENEURS! MAKE EDUCATION FREE FOR EVERYONE FROM KG-SECONDARY SCHOOL! WE CAN AFFORD IT !!!!!!!!!!."
The citizens were not left out, as the "Jara" anchor urged them to respect themselves as well as others.
1. KEEP SHOWING FOREIGNERS LOVE ...DO NOT RETALIATE ! BUT ALSO RESPECT YOURSELF AND THE RULES OF YOUR COUNTRY AND OTHER COUNTRIES U VISIT. LET'S FACE IT A LOT OF US HAVE SPOILT THE COUNTRY'S REPUTATION ABROAD. SO IT'S UP TO US TO REPAIR IT WITH CARE ! .
2. LOVE ONE ANOTHER !!!! HELP ONE ANOTHER !!!! REGARDLESS OF TRIBE RELIGION ORIENTATION SOCIAL STATUS !!! LET'S JUST LOVE ONE ANOTHER PLEASE !!! WE NEED THIS NOW! WE CAN'T AFFORD TO BE DIVIDED NOW THAT THE WORLD IS HATING US! PLEASE I BEG YOU !!!!
3. DO WHAT IS RIGHT ALWAYS !....IT'S NOT EASY BUT PLEASE TRY ! GO TO SCHOOL. IF NA BUSINESS U WAN DO. DO AM THE RIGHT WAY."
The Amalawa brothers are only two of a number of African nationals who have been attacked in the country in what is presumed to be racixsm inclined following the death of an Indian teenager who reportedly overdosed on drugs.
According to BBC reports, the parents of the deceased blame Nigerians for their sons death as they believe that they are responsible for selling drugs to him.
JOIN OUR PULSE COMMUNITY!
Recommended articles
Comedian Helen Paul feels small when she goes out with her lawyer husband
Adenike Odubawo's 'Ajaga' explores delicates topics around the church
Cameroon's Sabrina takes on identity in 'Sabrigang'
Nollywood actor Amaechi Muonagor is battling kidney disease, stroke
Jide Kene Achufusi is a busy man with 3 upcoming movies in December
Busta Rhymes describes working with Burna Boy as an incredible experience
Singer Teni only started drinking alcohol in 2021 to find out what it feels like
'Blood Vessel' triggers a painful tale known to many young Nigerians
BBNaija's Ilebaye plans to build an orphanage with her prize money
Thiago Silva recalls TB fright ahead of Chelsea debut
Brazil vs Argentina: Bloody scenes at the Maracana as Brazilian police and Argentine fans clash
Arda Turan: Ex-Atletico star in hot tears after losing $13 million to 'yahoo yahoo'
Global Soccer Award: Osimhen to battle Messi and Ronaldo
Lionel Messi and Scaloni's Argentina relationship set to end